Harris County man allegedly claimed baby was taken in stolen car to get better response
HARRIS COUNTY, Texas - A man claimed his baby was in the backseat when his car was stolen from a gas station to get a better response, the Harris County Sheriff's Office says.
Anthony Ray Gray, 38, was charged with filing a false report after a three-hour search for the six-month-old baby ended with the child being located at a relative's house, authorities say.
FOLLOW THE LATEST HARRIS COUNTY NEWS
The sheriff's office said they initially responded to a report of a stolen vehicle with a baby inside around 5 a.m. Thursday at a gas station in the 22500 block of Imperial Valley near FM 1960.
According to HCSO, the father got out of the black Jeep Cherokee and left it running while he went inside the convenience store, reportedly leaving a six-month-old baby in the backseat.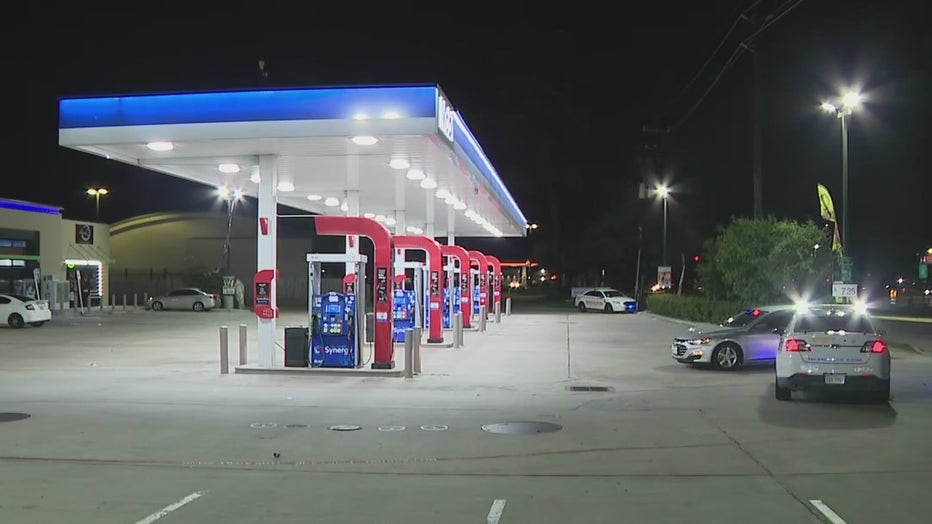 About two minutes later, authorities say two men got out of a red Kia Optima, got into the Jeep and fled.
A search was launched, and the Jeep was found around 7 a.m. three miles away in the 16400 block of Eton Brook Lane. The baby was not inside, and the search continued.
Around 8:40 a.m., the sheriff's office said the baby had been located. Authorities say the baby was with a relative, who saw the news and called the sheriff's office.
According to HCSO, the father says he falsified the kidnapping to get a better response to his stolen vehicle, and the baby was never with him.
FOX 26 Legal Analyst Chris Tritico says this is not something to joke about. 
"There are two crimes he could be charged with. First with making a false police report, which is a class B misdemeanor. There is also a crime of making a false report for the purpose of inducing an emergency. That seems to be more specific to what he did. That's a Class A misdemeanor and carries a punishment range of zero to one year in the Harris County Jail, and/or up to a $4,000 fine."
That might not be the end of the Gray's troubles, according to Tritico. 
"There's a significant amount of resources that go into searching for a missing child, and I don't think the county should shy away from trying to sue for that."