Gunshots fired at officer, police fire back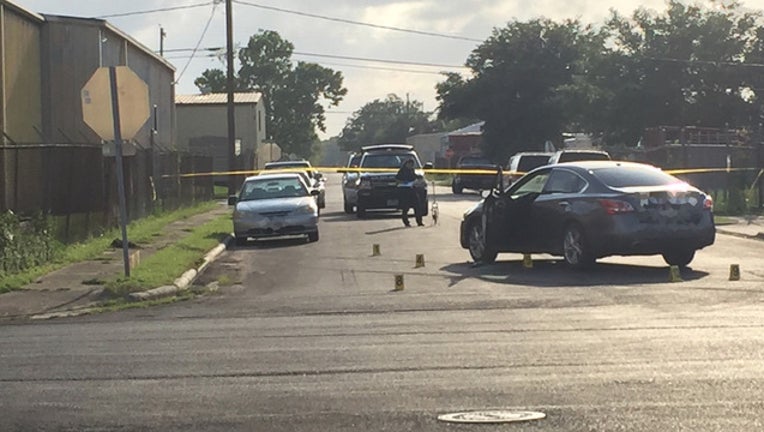 HOUSTON (FOX 26) - Patrol officers conducting an operation targeting southeast Houston burglary cases were forced to fire their weapons after someone fired gunshots at them.
The shots were fired on Dixie Drive near Plainview Street.
Sergeant D. Vega with HPD received information from Pasadena PD about a vehicle that had been stolen out of Pasadena. They had been working together on a stolen vehicle investigation. The vehicle, a brown GMC Sierra pick up truck, had been seen in the area of the Gulf Freeway and Wayside. The Sgt managed to see the vehicle coming down Wayside and immediately radioed calls for a marked unit to do a traffic stop.
He continued following the vehicle and communicated with HPD and Pasadena PD to give them the location so the appropriate units could respond.
The vehicle then stopped on Moline St. where several suspects got out, leaving the GMC pickup parked and got into a green Dodge pickup truck. Sgt Vega then followed that vehicle communicating with Pasadena and HPD.
According to police, the vehicle sped up after noticing they are being followed. The driver lost control and jumped a curb.
Sgt. Vega then gave a verbal command that he was a police officer and commands everyone in the vehicle to get out and to show their hands. At that point, the driver of the pick-up fled on foot.
The passenger slid over to driver side and put the vehicle in reverse and at a high rate of speed, sped toward the Sgt. Vega's vehicle with the Sgt standing in the doorway. Fearing for his life, the officer discharged weapon.
It is unknown if the suspect was hit.
The suspect's vehicle recovered in the 6100 block of Edinburg. Two people were detained at the scene. One was taken downtown for questioning; the other will likely be released. 
The officer suffered some minor injuries to his left hand, but refused transport.