Gator pulled from St. Simons Island beach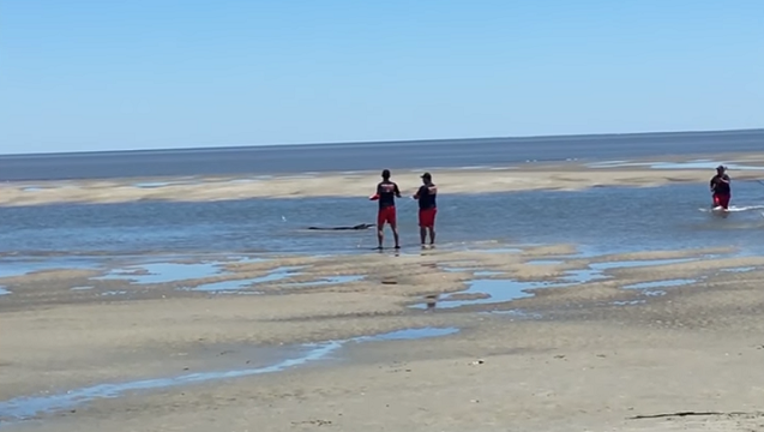 article
ST. SIMONS ISLAND, Ga. - Some South Georgia beachgoers did not expect to come face-to-face with an alligator along the coast Friday.
The Brunswick News reported a professional was brought in to trap the 10-foot alligator at East Beach on St. Simons Island. Witnesses told the paper the gator has been hovering the water for more than two hours.
App users: Watch YouTube clip courtesy of the Brunswick News

Emergency officials kept a beach crowd of about a hundred people away from the carnivorous critter while they captured it.
Officials estimated it to be between 70 and 80 years old, based on its size. They believe he was washed out into the salt water by the recent high tide.
While they are freshwater creatures, it is not uncommon for an alligator to venture into salt water. In April 2016, an 8-foot gator was wrangled off Fernandina Beach on Amelia Island. Two months later, a 10-foot gator was pulled from the south end of Tybee Island.
No word on what will happen to this gator.
There were no reported injured during the incident.