Four-year-old girl killed in road rage shooting on New Mexico freeway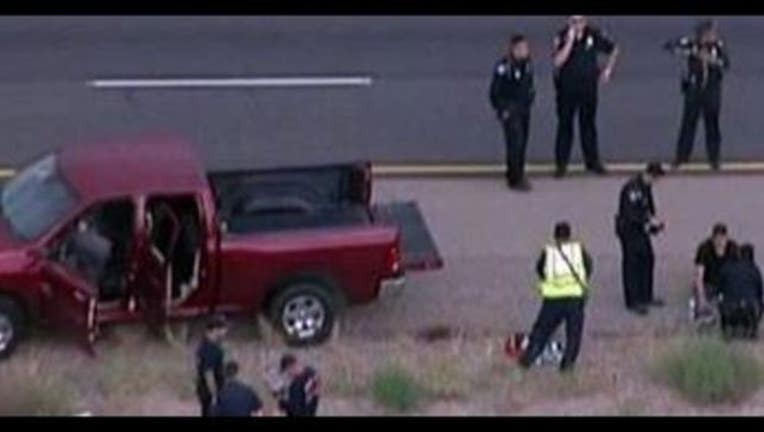 NEW MEXICO -  
Albuquerque cops are in a "desperate" search for a man believed to be in his mid-20s or early 30s who was seen driving a maroon or dark red Toyota sedan when he opened fire in a road rage incident that killed a four-year-old girl as her horrified parents watched.
Officer Tanner Tixier said Wednesday morning that police believe the assailant was driving a Corolla or Camry with a spoiler on the trunk and dark tinted windows. The car also had a University of New Mexico plate and may contain the digits "200."
The suspect is described as a white male with a dark complexion, possibly Hispanic, with short, dark hair, possibly in a fade haircut. He has a thin manicured goatee around his mouth, a thin face, soft jaw and average build. He was wearing a black shirt with gold or yellow writing on it.