Family to release video of deadly fight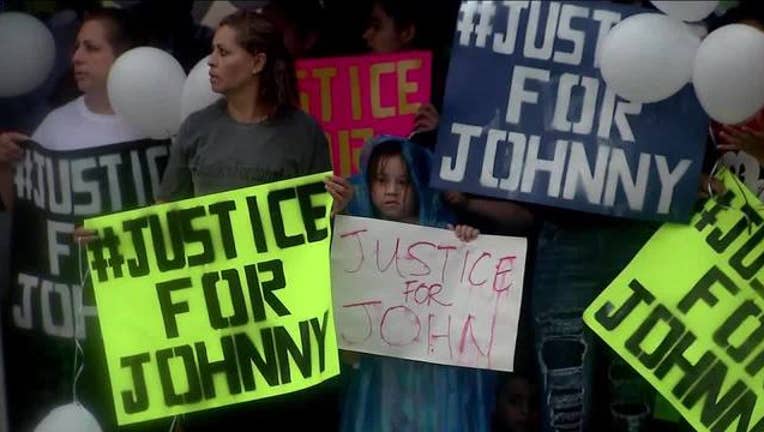 article
HOUSTON (FOX 26) - The attorney for John Hernandez's family, says they have video they will release today of the fight, that left the 24 year old husband and father dead last Sunday. The father was killed after an argument escalated with a deputy's husband.  The family's attorney is saying they have video that shows Terry Thompson, the deputy's husband committed murder if not manslaughter.

Hernandez's family added that it also shows his wife, who is a Harris County sheriff's deputy--attempting to stop video from being taken at the scene. The family of John Hernandez said Thompson received special treatment because of who his wife's employment with the Sheriff's department.
Thompson was questioned, but not been arrested in this incident. In a press conference on Friday, sheriff Ed Gonzalez, says this will be a transparent investigation, and has brought in the Texas Rangers, and the Department of Justice for assistance before the case gets turned over to the District Attorney.

It was last Sunday when 24 year old John Hernandez was caught urinating in the parking lot of a Denny's restaurant. He was confronted by Terry Thompson, and a fight between the two men broke out. According to the sheriff's office Thompson's wife, assisted in restraining Hernandez, then started to perform CPR when he stopped breathing. He was taken to the hospital, but died 3 days later.

The press conference in which that video will be released is to take place at the attorney's office at noon today. We will be attending that press conference. In Downtown Houston, Natasha Geigel, Fox 26 News.