Emmy statuettes travel rocky roads from ceremony to mantel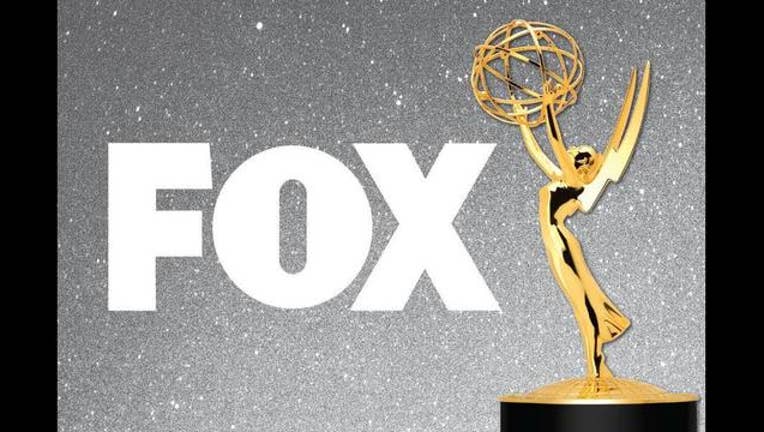 LOS ANGELES (AP) — For some Emmy statuettes, it can be a perilous journey from the ceremony to the fireplace mantel. Here are tales of the journey from six winners:
— MARGO MARTINDALE, a two-time winner, recalls what happened with her first Emmy statuette in 2011 for supporting actress in the FX drama "Justified":
"When I got it, I didn't let it go. And then my agent, who was with us that whole night, said, 'Well you've got to carry it to the party so we'll get a good table.' So we carried it all night, 'til 3 o'clock in the morning. And then ... my husband says, 'How do we get this home?' I said, 'I don't (know) either.' He said. 'I'll wrap it in my tux.' So he wrapped it in his tux, put it in a suitcase. We get home and my daughter says, 'I want to see the Emmy,' and she opens it up and ... says, 'This looks weird.' And then we looked down and it says, 'Inspected by TSA (Transportation Security Administration)' or whatever, and the ball was broken off."
Martindale's second Emmy win came last weekend, for guest actress on the FX drama "The Americans." But her first award remains broken.
"I didn't get it fixed," she says. "So the ball just sits in the hands, because that's the Emmy I got, so I'm not going to get it fixed. I like it like that."
— SETH GREEN won his Emmy in 2010 as an executive producer and writer of Adult Swim's animated "Robot Chicken":
"The night that we won, my partner (Matthew Senreich) ... went in to kiss it for a photo and stabbed himself right in the chin. Blood for all of our photos. It's hilarious."
— SEAN CALLERY won Emmys in 2003, 2006 and 2010 for composing the score for the Fox drama series "24":
"In the first year that I received one, we drove ourselves (to the ceremony) in a small car and I put it in the backseat. We took a turn and it wedged itself into one of the cushions. So, it looked like you could serve stuff with it. I'd realized it's a serving tool for parties!"
— BEAR McCREARY won his Emmy in 2013 for composing the main-title theme music for the Starz fantasy drama "Da Vinci's Demons":
"I put it on the table and my wife looks at it, and goes, 'Hold on a second', she brings in a toilet paper roll and goes, 'I wonder if it would fit right, like, there.' Not only would it fit perfectly on the wings, it would roll evenly, the distribution is nice and she was like, 'Oh, look, it's practical!' So my wife, being very funny, thinks, 'Let's get a picture with the toilet paper roll.' I go, 'No, no, no, no, honey. Not even in jest am I going to get a picture of this or I'll never win an Emmy again. But it was sort of funny."
— MYCHAEL DANNA, 2013 winner for composing the score for the ReelzChannel historical miniseries "World Without End":
"I was up in Toronto working, I found out from one of my friends who was also nominated in the category. He texted me, 'Dude, you won!' (The Television Academy) said, 'Yeah, we're going to send it to you tomorrow. You'll get it in two days.' Waited and waited, waited. Three months went by. It got lost in the mail. Finally it got found, it had got sent to the wrong place. ... They pried it away from whoever's grandma had it on their TV."
— SCOTT AUKERMAN won Emmys in 2014 and 2015 for the Funny or Die comedy "Between Two Ferns With Zach Galifianakis" and also is a co-writer for Sunday's Emmy ceremony, hosted by comic-actor Andy Samberg.
"The Emmy is actually the most dangerous award that is out there. It has so many sharp things, so we may do something with that. I had some kids over to the house recently, some of my nieces and nephews, and they started playing with (my first Emmy), and I was like, 'Oh no, no, no! This is a very dangerous award.' So, yeah, you don't really want to win one. I think I read that 75 percent of the people who win one, it's a lot like owning a handgun. You die, if you have one, within five years. It's very dangerous."
___
Online:
http://www.emmys.com
___
Follow AP entertainment writer Mike Cidoni Lennox on Twitter at https://twitter.com/CidoniLennox