Dutch Safety Board says Buk missile fired from surface to air system downed MH17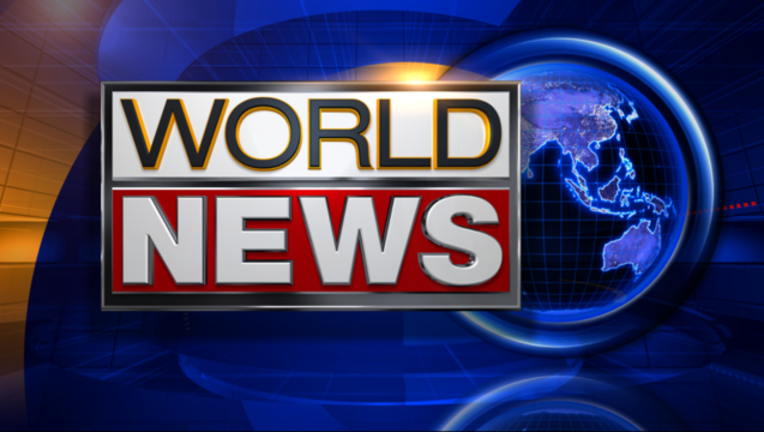 GILZE-RIJEN AIR BASE, Netherlands (AP) — Dutch Safety Board says Buk missile fired from surface to air system downed MH17.
The cousin of a woman killed on Malaysia Airlines Flight 17 says that the official investigation into the cause of the disaster last year has concluded that a Buk missile downed the plane.
Robby Oehlers, whose cousin Daisy was among the 298 people killed when the Boeing 777 was shot down over eastern Ukraine on July 17, 2014, says the conclusion was shared with family members at a meeting Tuesday,
He says, "It was a Buk."
Oehlers said it was "as quiet as a mouse" as Dutch Safety Board chairman Tjibbe Joustra explained the conclusions of the 15-month investigation to family.
The father of a young man killed when Malaysia Airlines Flight 17 was shot down by a missile over eastern Ukraine last year says he was relieved to hear that those on board the stricken plane likely died almost instantly.
Rob Fredriksz was speaking after a presentation of the key findings of the 15-month investigation into the downing of MH17 that broke up in midair and plunged to the ground, killing all 298 passengers and crew.
Fredriksz's son Bryce was killed in the disaster.
He says the key findings presented to families were, "That it was a Buk missile, made in Russia. That was clearly indicated. That Ukraine should have closed the air space and that the passengers absolutely felt and knew nothing."
He says some family members became emotional when they were shown an animation portraying the downing of the plane.
The presentation for families came ahead of the official publication of the report later Tuesday.
During the presentation the Dutch investigators  unveiled a ghostly reconstruction of the forward section of MH17, the Malaysian airliner shot down over Ukraine last year.
Some of the nose, cockpit and business class of the Boeing 777 were rebuilt from fragments of the aircraft recovered from the crash scene and flown to Gilze-Rijen air base in southern Netherlands.
A group of journalists fell silent as the reassembled wreckage, much of it twisted and riddled with holes, was presented.