Door smashed, ATM stolen from Harris County Courthouse Annex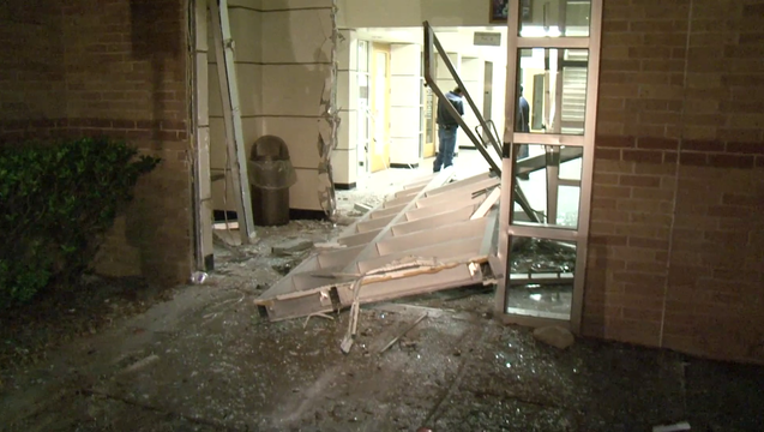 HARRIS COUNTY, Texas (FOX 26) - An ATM was stolen from a Harris County courthouse annex building early Sunday morning, the Houston Police Department said.
The Harris County Pct. 6 Constables Office responded to Harris County Courthouse Annex 9 around 3 a.m. Sunday regarding a call about a possible open door. When deputies arrived, they found the entire door missing. Also missing from the building, deputies say, was an ATM.
Pct. 6 says a witness reported hearing a revving engine, screeching tires, and the sound of something banging into something else. According to deputies, the witness, who lives nearby, looked outside and saw a truck driving away, dragging a large object behind. Deputies believe that object was the ATM.
Pct. 6 says the investigation is ongoing and surveillance video will be reviewed. No suspects have been identified at this time.