Dog stops traffic during rush hour along an Arizona highway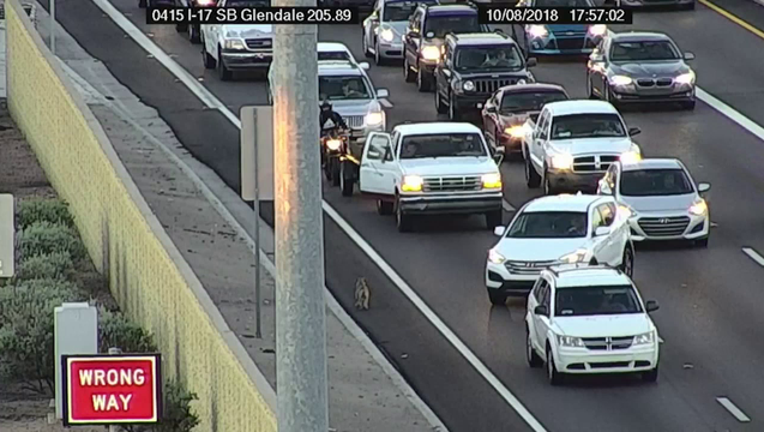 GLENDALE, AZ - A rescue dog named Harley escaped his backyard--and ended up dodging cars on a busy Arizona highway for nearly 20 minutes. It happened on Interstate 17 in Glendale, Arizona on Monday night.
The 3-year-old beagle mix named "Harley' managed to escape his backyard and ended up running along the highway right during rush hour.  After spending nearly 20 minutes causing chaos on the highway, a driver was able to capture the pup. The dog was evenutally returned home-- unharmed!
"I couldn't imagine how he felt out there. Because he's afraid of car and afraid of people, " Harley's owner said.  "Well, he got a lot of attention last night."