Suspect arrested, charged following deadly crash on Southwest Freeway
HOUSTON - A deadly crash on the Southwest Freeway has traffic shutdown for miles.
The two-vehicle crash happened just before 5 a.m. Friday near Bellfort.
Click here for live TrafficMax 360 conditions
SkyFOX flew over the scene and the traffic backup across all outbound mainlanes could be stretched  out for miles.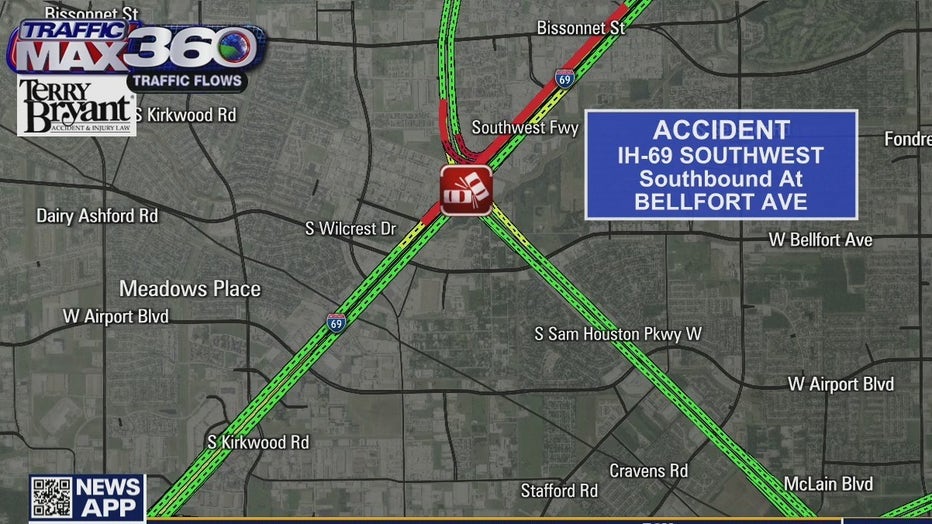 According to the Houston Police Department, a white Ford F-150 pickup truck drove the wrong way southbound into the northbound lanes of the Southwest Freeway exit ramp for Travis Street and struck a black Lamborghini SUV traveling northbound 
The passenger in the Ford, a 33-year-old woman, was taken to the hospital where she was pronounced dead. 
The driver and the passenger of the SUV sustained minor injuries. 
The driver of the Ford F-150 truck, 35-year-old Jason Black, was also taken to the hospital and was determined to be impaired, police said.