Customers terrified as a rat scurries across a restaurant floor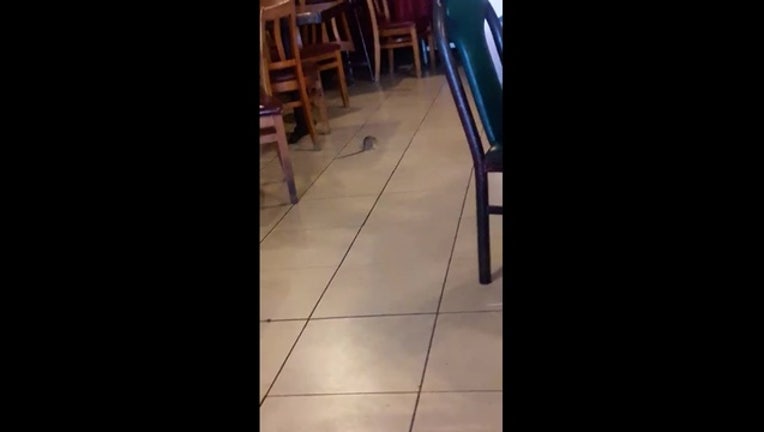 FRESNO, CA - Diners were in for the shock of their lives when this rat made its way across the room. Brenda Vazquez posted the video on Facebook, writing: 'I came here with my family to have dinner and this happens? Be aware everyone.' One customer was seen trying to trap the rat in a cardboard box. The rat ran straight across the floor of the restaurant.  
Fresno County health inspectors made an appointment to visit the restaurant on Tuesday. Vazquez told reporters a restaurant employee caught the animal and took it away. The restaurant offered the family a 15 percent discount for the unpleasant surprise.