Coast Guard rescues man overboard off Kemah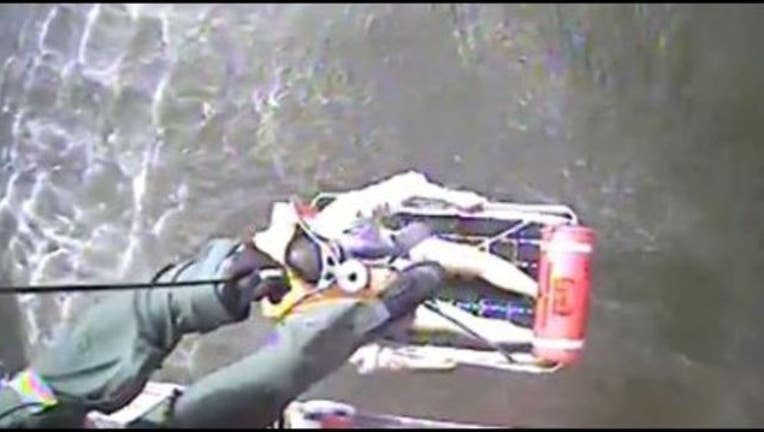 article
KEMAH, TX (FOX 26) - A dramatic rescue was pulled off by U.S. Coast Guard in Kemah, Texas Thursday after a 60-year-old man fell overboard from a sailboat.
The Coast Guard released the following statement:
HOUSTON — An Air Station Houston helicopter crew rescued a 60-year-old man after he fell overboard from a sailboat about 5 miles east of Kemah Thursday afternoon.
The other man aboard the sailboat called Sector Houston-Galveston at about 2:15 p.m., to report his friend fell overboard and he was unable to recover him after two attempts.
Watchstanders launched the MH-65 Dolphin helicopter crew and a Station Houston boat crew to search for the man.  The air crew located him around 3:15 p.m. and he was hoisted and transported to back to the air station where local EMS was standing by to make sure he was okay.
"This is a perfect example of prudent seamanship because he was wearing his life-jacket," said Lt. Melissa McCafferty, the lead search and rescue controller at Sector Houston-Galveston.
The rescue video was uploaded to the U.S. Coast Guard Sector Houston-Galveston Facebook page. It can be seen below.