City considers outdoor homeless living space at downtown METRO property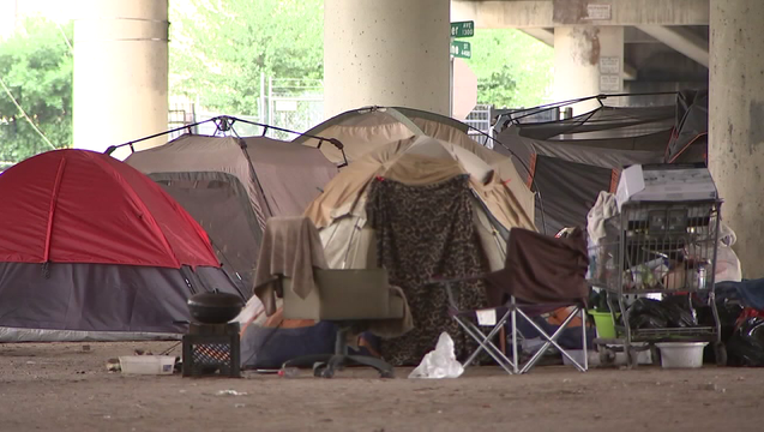 HOUSTON (FOX 26) - The City of Houston is considering a new outdoor living space for homeless individuals in downtown Houston.
The city along with METRO and the Houston Recovery Center are exploring the possibility of converting a downtown segment of METRO property into a temporary, outdoor, "safe-space" for the homeless.
According to the City of Houston, the program would convert a space near the McKee Street bridge into an outdoor living space where individuals can live in a safe and healthy environment with 24-hour security, professional management, and supportive services while homeless individuals work with area agencies on their permanent housing options. This program would be an additional option to indoor shelters.
The Coalition for the Homeless is being consulted on the project, and the program would be integrated into The Way Home, a nationally recognized homeless housing initiative.
On any given night in the Houston area nearly 3,400 individuals are homeless, with nearly 70 percent staying in shelters, according to the City of Houston.