Child not restrained in booster seat ejected in Capitola crash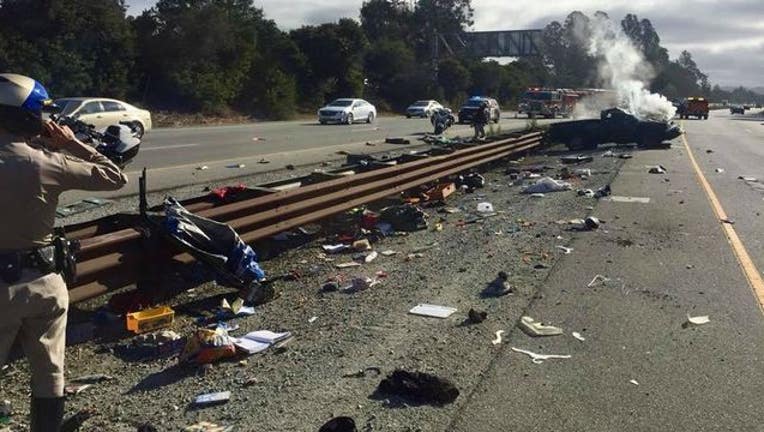 article
CAPITOLA, Calif. (KTVU) - The CHP says a crash in Capitola in which a 5-year-old was ejected from a truck is serving as an unfortunate reminder for parents on the importance of properly using child safety seats. 
The child survived the crash, but CHP officials say the child would not have been injured if a child booster seat had been properly used . 
According to the CHP, the crash occurred at 9:12 a.m. Tuesday on Highway 1 near the Park Avenue exit. 
CHP officials say the mother was distracted when she crashed into the center divide. KSBW reports the boy's mother was using her cellphone.
The boy was not properly secured in a child safety seat and was ejected from the vehicle in the crash. According to KSBW, there was not a booster seat in the truck, and the boy's seatbelt was still buckled. Authorities believe the boy slipped out of the seatbelt, according to the KSBW report. 
He suffered major injuries and was flown to a trauma center. The boy's mother suffered moderate injuries, according to KSBW. 
The CHP is reminding parents to always properly secure their children in a car seat or booster. According to CHP Santa Cruz, if you don't have a car seat, CHP will give you one free of charge and show you how to properly install it. 
"Don't assume a seatbelt will restrain a child who is not at least 4'9"," warns the CHP. 
Learn more about child safety seats here.