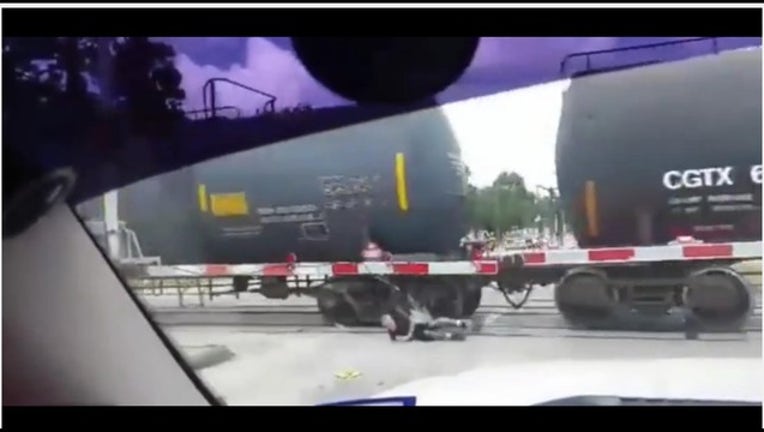 Onlookers watch as a Channelview man risks  his life, derailing a train and the lives of others. As a freight train moves across a level crossing he waits for a gap between sets of wheels before rolling in between. Car horns warn him to stop but the man insisted on trying again. He then runs forward and dives clean through to the other side just before train hits his legs.
Spokesman Jeff DeGraff said: "It's very tough to watch that. This is never a game - you're taking your life and the lives of others in your hands."
Union Pacific also warned that such an incident could cause a train to derail.
DON'T TRY THIS AT HOME