Carnegie Deli to close at end of 2016: report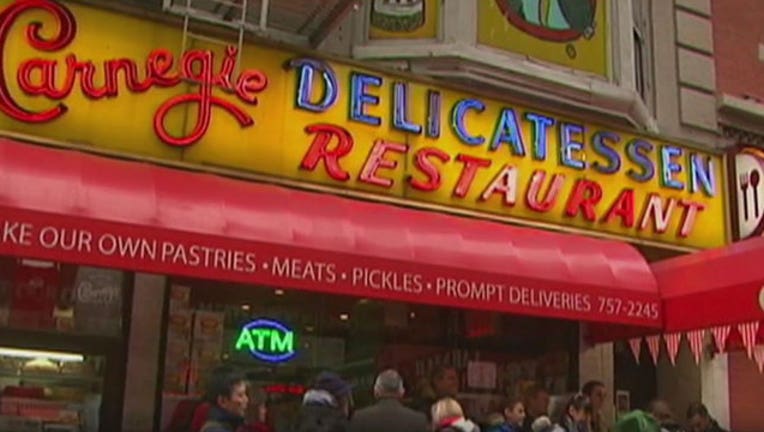 article
NEW YORK (FOX 5 NY) - The world famous Carnegie Deli, which has been serving up gigantic Jewish-style sandwiches since 1937, will close its doors for good on Dec. 31, 2016, reported the NY Post. 
The closure of this New York City institution is sure to come as a shock to many including plenty of celebrities who frequent the eatery for classic pastrami sandwiches and more.
One of the most popular dishes on the menu is the "Woody," named after actor and director Woody Allen. It consists of corned beef and pastrami on rye. Scenes from Allen's "Broadway Danny Rose" were shot there.
Another sandwich is named after FOX 5 NY news anchor Rosanna Scotto.
According to the Post, owner Marian Harper Levine broke the news to employees Friday morning.
"At this stage of my life, the early mornings to late nights have taken a toll, along with my sleepless nights and grueling hours that come with operating a restaurant business," said Levine, 66, to the Post.
Levine also owns the building at 854 7th. Ave. in Manhattan where the Carnegie Deli is located.
Back in April 2015, the restaurant was temporarily shut down by the city for having an illegal gas hookup.