Bus driver races to help elderly man who fell into snow bank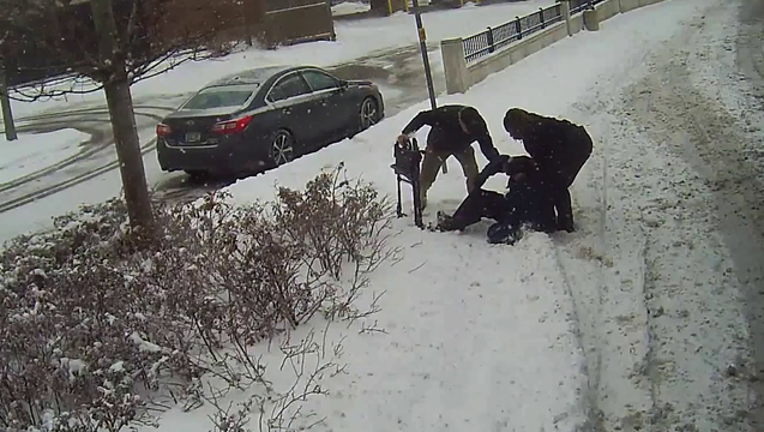 article
STORYFUL - A Milwaukee County Transit System (MCTS) bus driver went above and beyond the call of duty why she helped an elderly man with a walker who had fallen into a snow bank on February 4.
According to the MCTS, Kaniquka Jackson was driving near the Bayshore Town Center in Glendale when she saw an elderly man trying to catch her bus. As the man stepped into a snow bank, he fell to the ground.
A clip shared to the MCTS Facebook account shows Jackson racing out of the bus and helping the man get on his feet and into the vehicle. Jackson checked to see if he was OK before offering to call for help – which he refused.

Credit: Milwaukee County Transit System via Storyful