Blood drive in support of Santa Fe High School shooting victims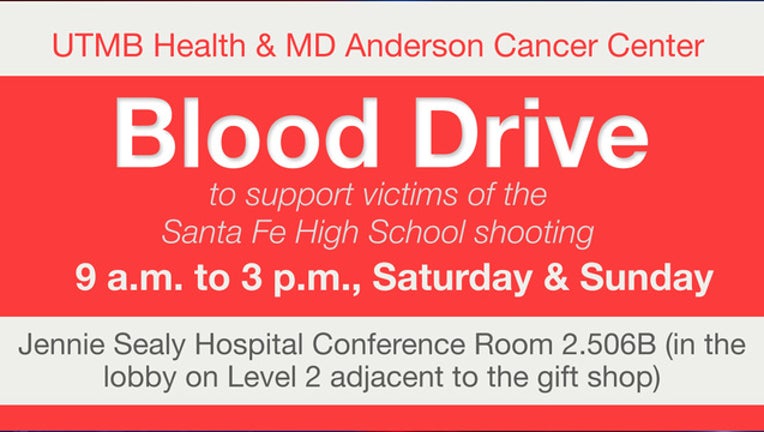 article
In support of the victims of the Santa Fe High School shooting, UTMB Health and MD Anderson Cancer Center will hold a blood drive this weekend.
Those interested in donating can do so from 9 a.m. to 3 p.m. on Saturday and Sunday at the Jennie Sealy Hospital Conference Room 2.506B.
Texas Governor Greg Abbott says at least 10 people are dead and 10 people are injured, most of them students, after shots were fired Friday morning at SFHS, located about 30 miles south of Houston.
Ambulances along with LifeFlight transported victims to local hospitals.
A Santa Fe ISD police officer, who just retired from the Houston Police Department, is among those injured in the shooting. The officer is identified at 49-year-old John Barnes. He is undergoing surgery at the UTMB Galveston Campus.