Baytown police return stolen dog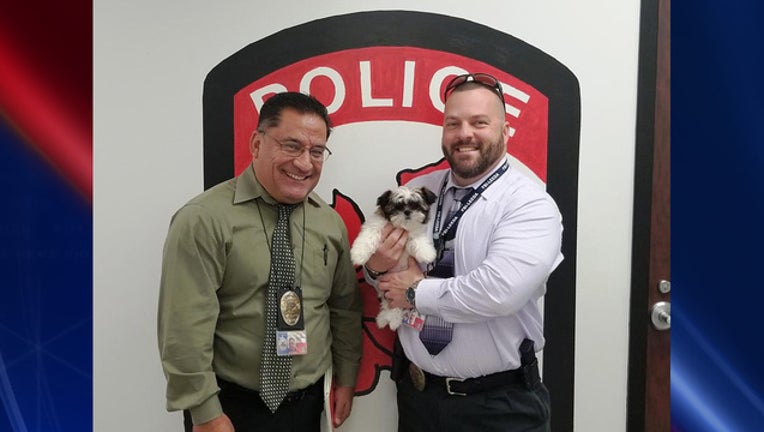 article
BAYTOWN, Texas (FOX 26) - A family in North Carolina is getting back their beloved dog that was stolen from their vehicle in Baytown thanks to the work of officers.
The family was traveling from North Carolina to San Antonio to help their daughter and son-in-law, who is in the U.S. Air Force, move. They stopped at a restaurant in Baytown to eat on January 14 when someone broke into their vehicle and stole a laptop, iPhone and their dog "Bella", police say.
The family took to social media with pictures of Bella and someone tipped them off that they had seen Bella on someone's social media account. From that information, police found the person's address.
While conducting surveillance on the address, police say a male walked outside with Bella. Police say the male said he had bought the dog from someone in Houston and turned the dog over to police after they explained the investigation.
The dog was given to the daughter in San Antonio where Bella will stay until she can be transported back to North Carolina.
The investigation is ongoing and no arrests have been made at this time.