Barbie unveils 17 new dolls inspired by real-life role models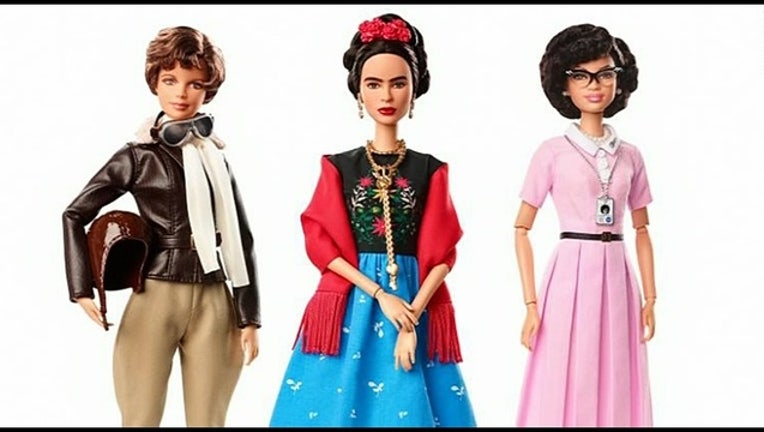 article
Barbie announces they are releasing an entire collection of dolls inspired by real-life role model--just in time for international Women's Day. Seventeen new dolls featuring boundary-breaking women from diverse backgrounds are set to be released.
Some of the dolls are fashioned after the likes of Gold-winning Olympic snowboarder Chloe kim, "Wonder Woman" filmmaker Patty Jenkins and boxing champion Nicola Adams.
Other dolls feature artist Frida Khalo and famed pilot Amelia Earhart, among others. It's not yet known when the dolls will be available to buy--but those interest can pre-order them now online for $29.99.