Baby Jaxon's father speaks out after 'hurtful' abortion comments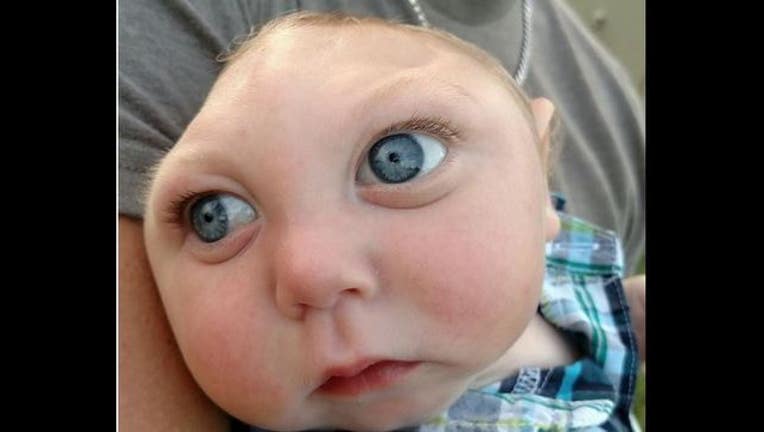 article
As the story of Jaxon Buell went viral in late September, Brandon Buell — the father of Jaxon who was born with Microhydranencephaly, an extreme brain malformation which means some of the brain and skull are missing — has posted an emotional message on Facebook following apparent commentary that he and his wife Brittany should have aborted their child due to his condition.
The story has focused attention on a GoFundMe campaign for Jaxon which is helping to pay for his continued medical care. Though, as his father noted in a September 27 Facebook post, not all that attention has been positive.
"It's baffling to hear or see other people's opinions on our baby that have never met him, that somehow know how he thinks, how he acts, how he feels, how much of what he does is voluntary or involuntary, how he is always in pain, and that we are selfish parents for not choosing to have an abortion, and for having a Facebook and a Go Fund Me page for him," Buell wrote. Addressing claims that the Christian faith of he and his wife was the deciding factor in keeping Jaxon, he added:
"We are Christians, and our faith has certainly been vital during this entire journey for our family, but we're still realists. Had there been any suffering in the womb or a danger involved other than Jaxon possibly not being able to live outside the womb because of the concern for his head and brain, then we certainly would have had a different discussion. However, that wasn't the case, and it was our choice, and only our choice," Buell said.
Buell's full post is included below alongside a recent video of baby Jaxon.