As GOP readies for debate, Clinton calls for 'common ground'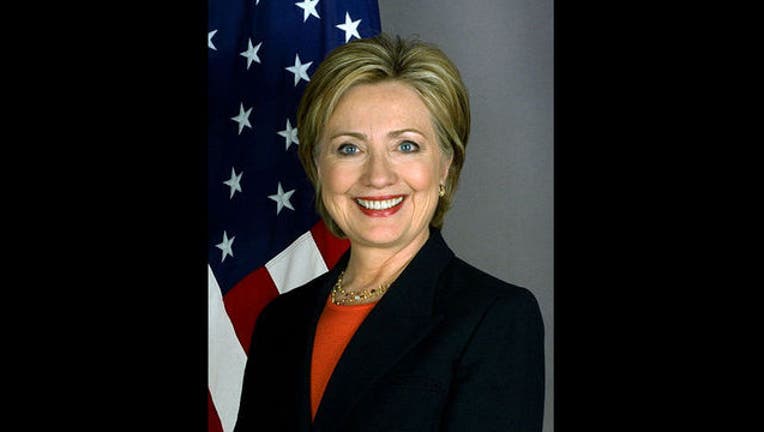 MANCHESTER, N.H. (AP) — Amid intensifying criticism from her presidential rivals, Hillary Rodham Clinton issued a plea for "common ground" on Wednesday, saying politicians of all stripes have to come together to tackle big challenges facing the country.
"We're all on the same team, Republicans or Democrats or whatever we will call ourselves," Clinton said. "If you're looking for someone to say what is wrong with America, I'm not your candidate. I think there is more right than wrong."
She added: "I don't think we have to make America great. I think we have to make America greater."
The remarks themselves were not-too-disguised reference to two of her rivals: Vermont independent Sen. Bernie Sanders, a self-identified democratic socialist, and Republican Donald Trump, whose campaign slogan is "Make America Great Again."
Clinton spoke at the outset of a two-day campaign swing through New Hampshire, and just hours before the third Republican debate of the primary season. Those events have featured plenty of attacks on the former secretary of state, the front-runner for the Democratic nomination.
The first Democratic debate also included plenty of criticism of the GOP, with Clinton including "Republicans" among those she's most proud to call an enemy.
Clinton called for Congress to work across the aisle on a series of "sensible ideas," including passing a highway bill and reauthorization of charter of the federal Export-Import Bank. The bank helps overseas buyers get financing to purchase U.S. exports like airplanes and heavy equipment.
The House voted late Tuesday to revive the bank, whose charter expired June 30. Conservatives have opposed renewing it, attacking it as a provider of corporate welfare.
"You'd think it would be no-brainer, Republicans and Democrats have worked on this for decades," Clinton said. "It became a political football for ideological or political reasons."
Clinton's appeal for greater political cooperation comes as she faces the prospect of intensified attacks from Sanders, her closest primary rival, who had previously pledged to avoid character attacks and other kinds of negative campaigning.
Sanders aides believe Clinton twisted his remarks about people "shouting" about gun control into a suggestion he was being sexist — an implication that they consider the first negative attack of the campaign.
"Sometimes when a woman talks, some people think it's shouting," an energized Clinton told supporters in Northern Virginia last Friday. "I won't be silenced."
While Sanders has wooed the Democratic base with his liberal positions on issues of income inequality and college debt, he's had to defend positions on firearms that reflect his rural, gun-friendly home state.
After the 2012 Sandy Hook Elementary School shooting in Connecticut, Sanders backed all the Democratic gun bills brought up in Congress. But in 1993, he voted against the landmark Brady handgun bill, which imposed a five-day waiting period for gun purchasers.
Sanders now says he supports banning assault weapons and closing the so-called gun show loophole that exempts private, unlicensed gun sales from background check requirements.
Clinton has made gun control a central theme of her candidacy. Earlier this month, she vowed to tighten regulations on firearms buyers and sellers and proposed repealing a 2005 law that Sanders supported, which shields gun manufacturers, distributors and dealers from most liability lawsuits.
___
Follow Lisa Lerer on Twitter at: http://twitter.com/llerer