Area family reunited with dog that went missing 5 years ago
HOUSTON - "People are like five years? It's been pretty incredible and pretty impressive," said Jackie, June's owner.
It was September 2017 when June went missing.
RELATED: Dogs can cry tears of joy when reunited with owner, study finds
"I ran out of the house, and I saw her crossing the street into a construction area. By the time I had gotten to the construction area, she just vanished," Jackie said.
Jackie and her family got June from Mutt Mesh Rescue.
"We got June from the Galveston County Resource Center when she was just a puppy," said Deana Lopez with Mutt Mesh Rescue.
The family had June for about a year when she disappeared.
"Probably after six months, I was like we're never going to see her again," said Jackie. "I just hoped I didn't hear from animal control saying we found her hit."
A Brazoria County animal control officer recently picked up June, who is microchipped.
"It took two to three minutes to process what I was reading, and then I went back to my phone. About that time my husband was walking up to me, and he was looking at me funny, and I'm like am I reading this right? Holy smokes, they found June," Jackie said.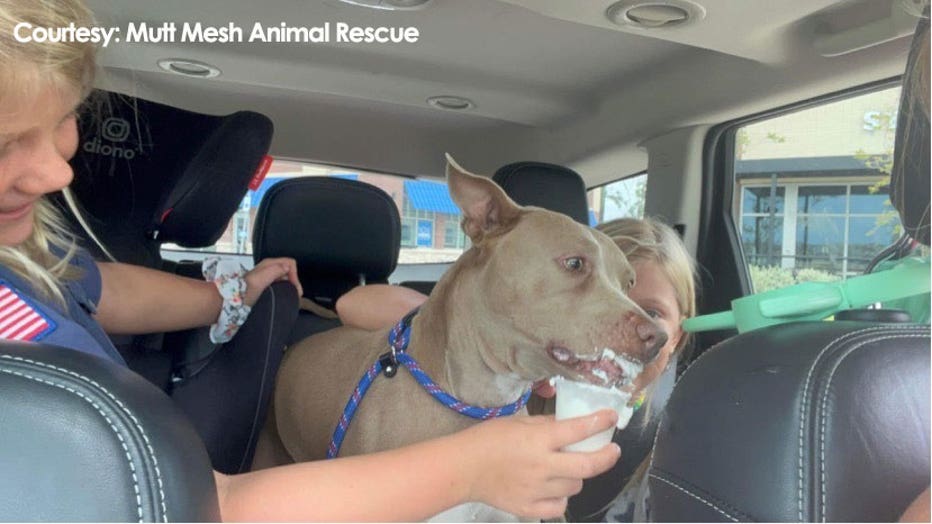 Not long ago, Lopez says she came across an old post she shared in hopes of finding June.
"I had an ugly cry for about half an hour, said a little prayer that she was somewhere safe and well cared for. Five days later, we get a text message saying she's been found, and she's 30 minutes away," Lopez said.
Jackie and her family were out of state, so Lopez went to pick up June.
"She remembered me. She remembered my mom, my dad, my son," said Lopez.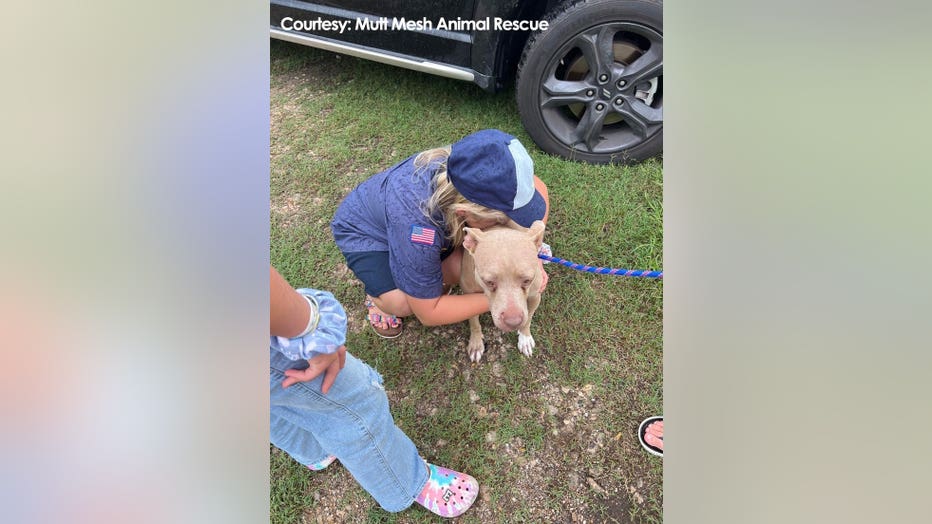 The family said they were overwhelmed with emotion. 
"I cried for at least over an hour," said 8-year-old Charlie.
"As soon as she got to us, she jumped in the car like, let's go. I ran the front door, and she ran in, and jumped in my bed, and got under the covers. I was like you didn't miss much," said Jackie.
"I know there's been others, but as far as our rescue, she's the only one that's been gone for five years," said Lopez. "We're so happy to have her back."