Anteater enjoys a bubble bath at the Phoenix Zoo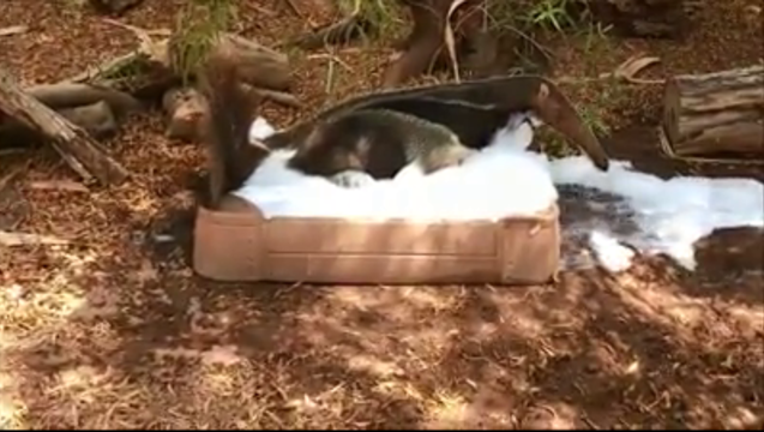 article
STORYFUL - An anteater at the Phoenix Zoo in Phoenix, Arizona, got a bubbly treat added to his usual daily swim in the pool.
The zoo shared footage of Beaker on July 26 enjoying a bubble bath in his pool.
According to the post, the bath was a treat for Beaker but it also offered "key behavioral enrichment components for Beaker in the form of new textures and smells." Beaker can be seen in the footage rolling around in the bubbles.
The anteater loved the bath so much, he stayed in 10 minutes longer than usual, according to the zoo. As of writing, the post has over 40,000 views on Facebook.