Afghan official: 18 police missing after Taliban attack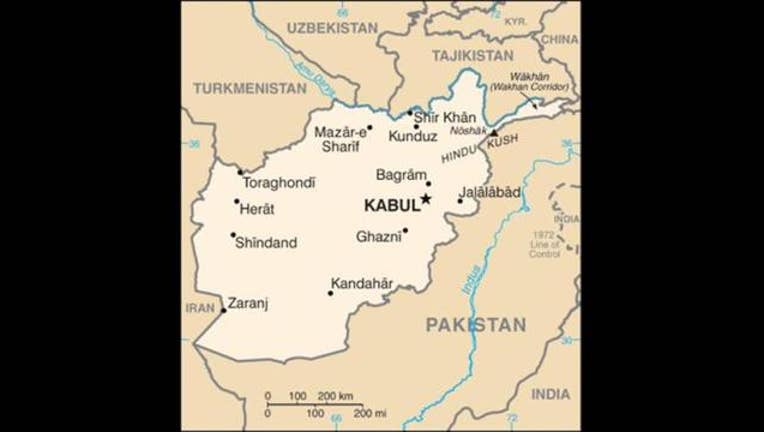 KABUL, Afghanistan (AP) — About 18 Afghan police officers are missing after the Taliban seized a remote district in the northwestern Faryab province, an official said Tuesday.
The Ghormach district police chief and 17 of his men had not been heard from since Monday, one day after the Taliban seized the area, said Sediq Sediqqi, spokesman for the Interior Ministry.
Qari Yousef Ahmadi, a spokesman for the Taliban, said the insurgents detained the district police chief, who was wounded, along with 13 other police. There was no immediate explanation for the discrepancy.
Reinforcements have been sent to the province and First Vice President Abdul Rashid Dostum, a former warlord with no formal position in the military, would coordinate operations there, Sediqqi said.
After assessing the situation, Dostum will submit a report to President Ashraf Ghani and the National Security Council, Dostum's spokesman Sultan Faizy told The Associated Press. He will act based on their decisions and lead men into battle only with their permission, Faizy said.
Dostum was expected to lead a combined force of army, police and his own "bodyguard" of 640 men.
Elsewhere in the country, troops were battling Taliban in three districts in southern Helmand province — Musa Qala, Nad Ali and Nawzad, Sediqqi said.
Officials said the insurgents had fought their way to within 10 kilometers (6 miles) of the provincial capital Lashkar Gah. Seddiqi said Afghanistan was facing "security problems" in at least nine districts, though he declined to provide details.
In the northern city of Kunduz, which on Sept. 28 fell to Taliban control for three days, "life is getting back to normal for the locals and people are trying to get back to their houses," Sediqqi said.
Up to half of the city's population of 300,000 is believed to have fled during the two weeks of fighting, which cut off water, electricity and food supplies.
The Taliban are challenging Afghan forces on many fronts following the conclusion of the international combat mission last year.