79-year-old subject of Silver Alert found alive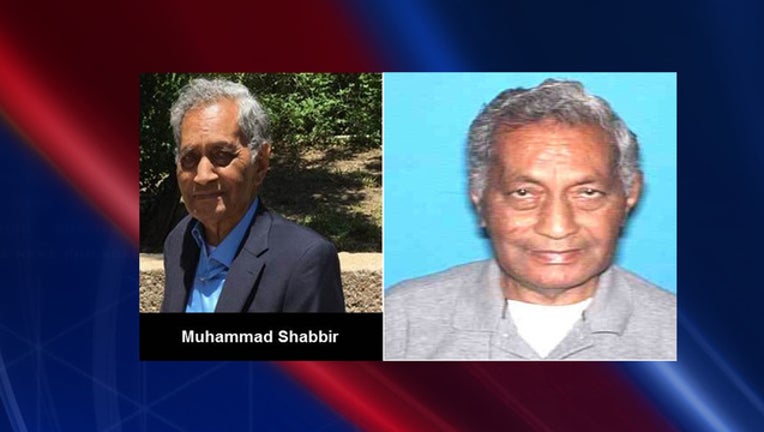 RICHMOND, Texas (FOX 26) - A 79-year-old man who was the subject of a Silver Alert has been located by a helicopter and is being evaluated by emergency medical staff, the Fort Bend County Sheriff's Office has confirmed.
Muhammad Shabbir was last seen walking on Monday at 8 p.m. in the 1900 block of Gable Cove Coart in Richmond.
The sheriff's office launched an active search command post at Thomas Elementary School on Irby Cobb Boulevard in Richmond. The search effort also included Texas Department of Criminal Justice bloodhounds.
Shabbir's welfare was a concern while his was missing since he is diagnosed with Parkinson's disease and wears a medical identification bracelet.