68-year-old disabled man recovering after fight with an alleged burglar almost half his age
HOUSTON - "I have a gun, but I didn't take it," said Stan Burge. "Could have killed him legally, but I don't want to kill somebody."
The 68-year-old didn't want 36-year-old Christopher Mouton to die for his alleged crimes, but he sure didn't want him to get away with it.
SUGGESTED: 'BRING YOUR PATIENCE': Numerous events including Men's Final Four, Astros, Rockets, big concert to invade Houston this weekend
Mouton can be seen removing various tools from Burge's yard in Oak Forest.
"I really didn't think anything would ever happen, but my camera caught something else," said Burge's neighbor Carra Ojeda. 
Yes, it caught Mouton on camera four to five times.
"Very brazen, like he knew he was comfortable," Ojeda said. "That's the worst thing about it. He's very comfortable, he spoke to me he said hi to my husband."
"I was here," Burge said. "Every time I was here."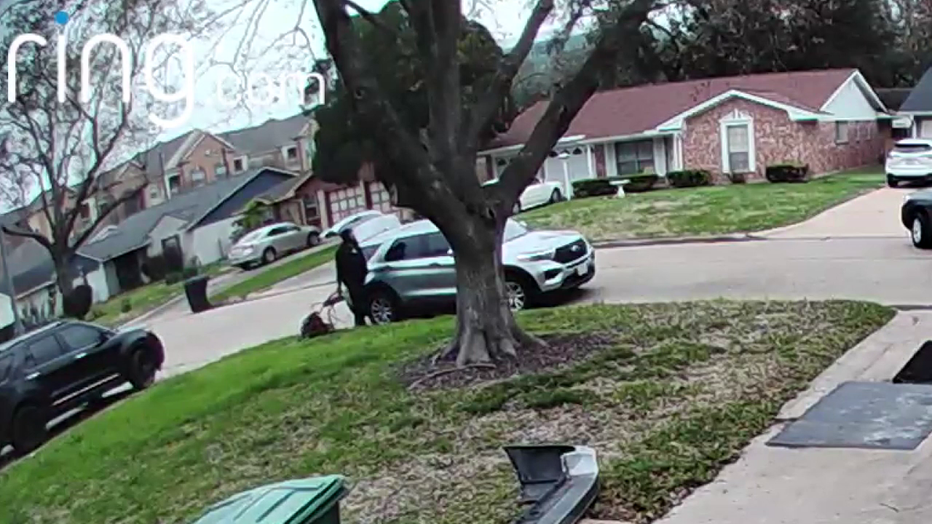 Police say Mouton returned at 2 a.m. 
"I got up and looked outside," he said. "His car is there, and I knew I had to do something."
SUGGESTED: Congresswoman Sheila Jackson Lee confirms run for Houston mayor
Burge says he took Mouton down, but Mouton got the advantage.
"He got on top of me and tried to get away," Burge said. "I didn't want him to leave. I wanted to catch him, so I grabbed what I could."
Mouton is later seen on an officers body cam talking about where Burge grabbed him.
"He complained to the police what I grabbed and wouldn't let go, and he couldn't pull on that," Burge said. "Not very far. It was pretty small anyway."
Burge took a serious beating in the fight. 
Mouton is now charged with aggravated robbery and burglary of a habitation.
Ring camera also shows Mouton allegedly stealing from Burge's yard back in February.
Mouton remains jailed with bond set at $250,000.