Man shot by Houston police officer after chase charged: HPD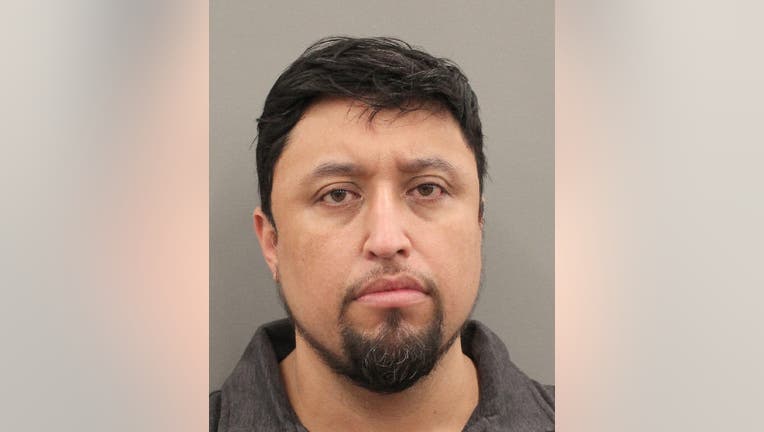 HOUSTON - A man who was shot by a Houston police officer after a chase is facing multiple charges, authorities say.
Manuel Elias-Torres, 43, is charged with three counts of aggravated assault on a peace officer and felony evading. He was still in the hospital on Monday morning.
According to HPD, patrol officers saw a black Ford pickup truck driving at a high rate of speed near Little York Road and the North Freeway around 11:50 p.m. Friday and attempted to conduct a traffic stop.
As officers approached the vehicle, Elias-Torres sped off, prompting a chase that lasted about 15 minutes.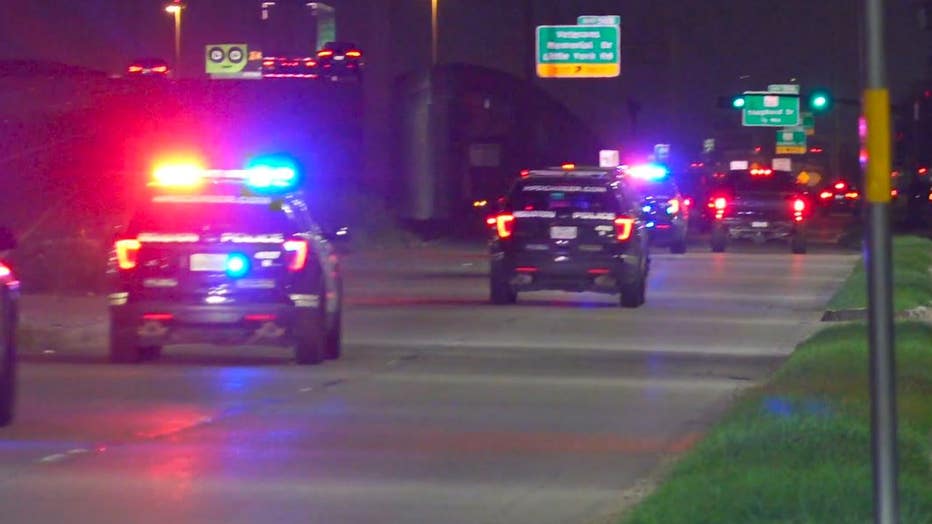 (Photo courtesy on OnScene)
During the chase, Elias-Torres allegedly intentionally struck one of the patrol vehicles.
Police say the chase came to an end around 12:05 a.m. in the 600 block of West Mount Houston Road, and the driver and two other people got out of the vehicle and fled on foot.
According to HPD, as Elias-Torres fled, he pointed a gun directly at an officer in a marked patrol vehicle, and the officer shot at him in fear for his safety.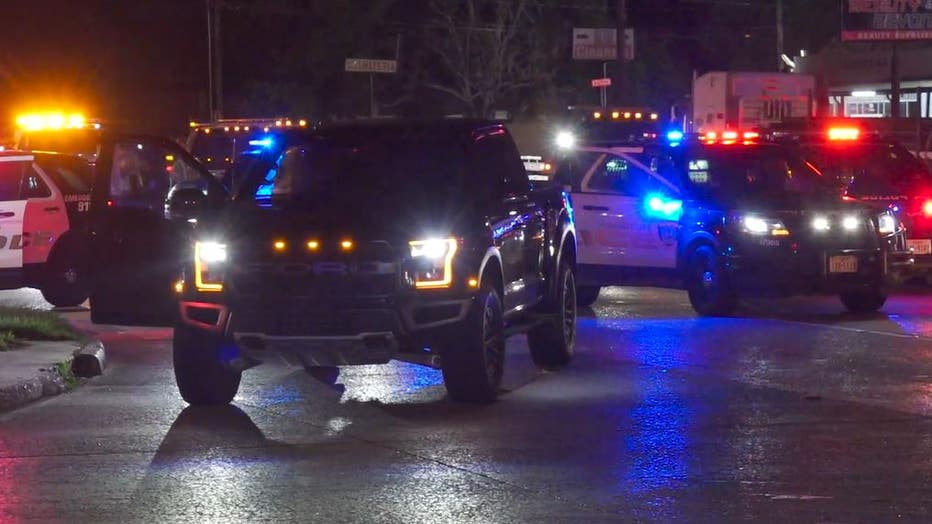 (Photo courtesy on OnScene)
Elias-Torres was shot multiple times. He was taken to the hospital in stable condition.
Police say the other two people were taken into custody and later released.
According to authorities, officers recovered multiple guns and ski masks.
The officer who discharged his duty weapon was identified as HPD Officer J. Ready, who was sworn in as an officer in December 2018 and is assigned to the North Patrol Division. The officer was not injured.
As is customary in HPD officer-involved shooting incidents in the Houston city limits, this case is being investigated by the HPD Special Investigations Unit, the Internal Affairs Division and the Harris County District Attorney's Office.