Video: Police officer grabs 'highly venomous' snake with bare hands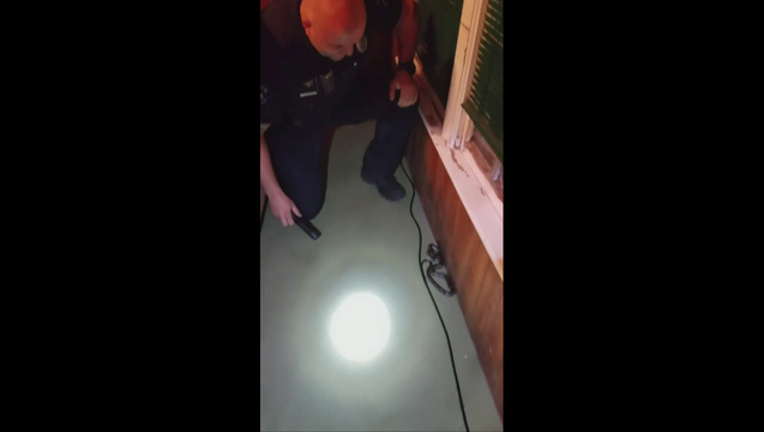 article
DIBOLL, Texas (FOX 26) - A snake call turned into a hilarious video moment for some police officers in Diboll, Texas.
A video posted on Facebook shows officers in a home on a call to remove a snake. Officer Bart Riley takes the lead catching the snake and Sgt. B. Lovell can be heard asking what kind it is. Officer Riley says it is 'highly venomous' then proceeds to pin it down with his nightstick and grab it with his bare hands.
Sgt. Lovell can be heard screaming a few times as the snake almost gets away.
"I HATE SNAKES ! I'm glad that Bart Riley is on my shift. Yes, I screamed twice! Once when I thought the snake was getting away from Bart, and the second time as my leg brushed against the handle of a shovel. No snakes were harmed in the making of this video." Sgt. Lovell wrote on Facebook.
That 'highly venomous' snake? Just  a harmless rat snake.