Finding Families - sisters hope to be adopted together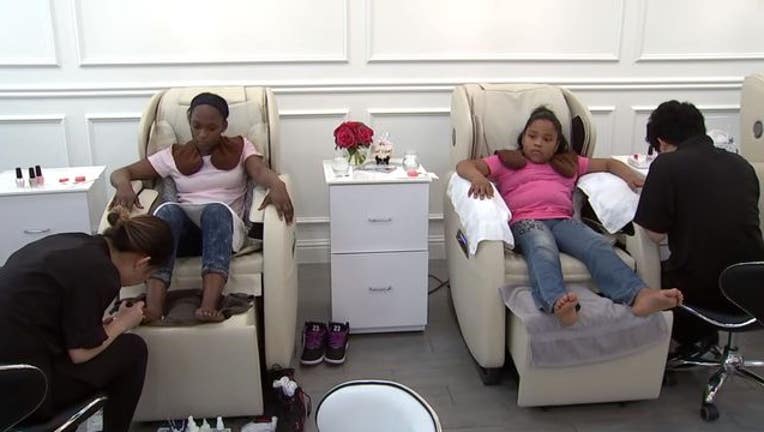 HOUSTON (FOX 26) - Of the 5,000 children currently in foster care throughout the Houston area, more than 1,700 are available for adoption right now. Among them, two sisters who want to live in a 'forever home' together.
A day of pampering at Nailtique Salon in the River Oaks district is well deserved.
"My sister is the girly girl, I'm like the tomboy," said Anjel, 14. She and her 9-year-old sister Nyea have different interests but a common bond. They have been stuck in the foster care system for four years.
"Very fortunately, the two of them have been in the same foster home for four years, so they've been stable," said Atasha Kelley-Harris, adoption coordinator for Depelchin Children's Center.
The foster family of Anjel and Nyea is unable to adopt them, so Depelchin Children's Center is seeking a place that the girls can call home permanently and together.
Anjel loves science and plays on her school's basketball team. Nyea is always on the go and has near perfect attendance. 
"I just want to be with a family forever that loves us," said Anjel. "We're loving sisters, and we'll be thankful and grateful to anyone out there who adopts us."
To adopt Anjel and Nyea or any other child(ren), contact the Depelchin Children's Center at info@depelchin.org