Storm chasers abandon truck in flood during live stream in Hurricane Michael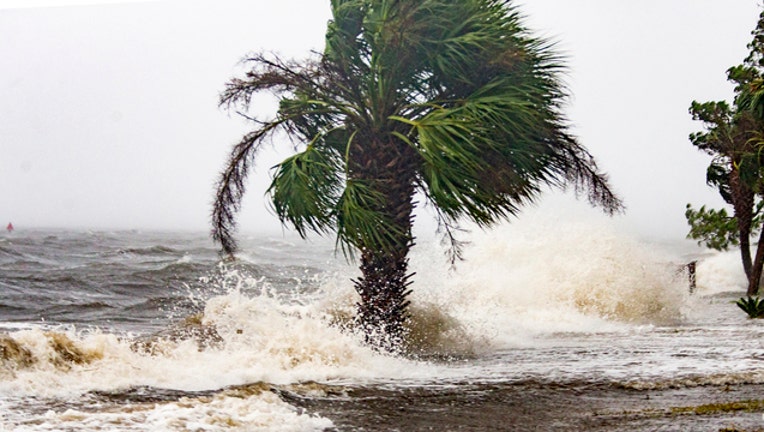 article
PORT ST. JOE, Fla. (FOX 13) - Two storm chasers got trapped in storm surge and had to abandon their vehicle while live streaming Hurricane Michael storm coverage Wednesday, underscoring the dangers of the massive storm that made landfall in the Florida panhandle.
RELATED: Hurricane Michael makes landfall in Mexico Beach as Category 4
Brett Adair and a passenger were live streaming while driving down the roads in Port St. Joe near Mexico Beach as conditions rapidly deteriorated, according to KABB, which was streaming his footage. 
Adair, who is with Live Storms Media, was heard on video along with another man, voicing concerns about the power lines that were being stripped from the poles and the rising water coming up the street. 
"We're in trouble. We're in bad trouble," Adair is heard on video saying around the 34 minute mark.
Eventually, the water rose too high for them to continue, so they were seen on video parking the truck next to a wall, where they abandoned their truck and reportedly made a run for it into a nearby house. 
The video inside the truck continued as video showed the water rising, rocking the truck back and forth. 
While Adair has not posted an update since the video was posted, his wife, Rachael Adair, posted an update on her Facebook page saying, "Thank you for the prayers. Brett is safe last I spoke with him. Keep them coming. I have people coming to be with me. Things happen to even the most experienced chasers. So lets keep things positive cause I do have kids in here and tbh 2 of then won't hesitate to get ugly back and that's the last thing I need right now," she wrote.
Rachael Adair posted posted later in the afternoon on her husband's Facebook page that he and his passenger are confirmed to be safe and staying in the house of a nice family. "They can't get out of the area they are in and others can't get in," she said. "Thank you for the prayers."