Save money from April 27-29 while preparing for emergencies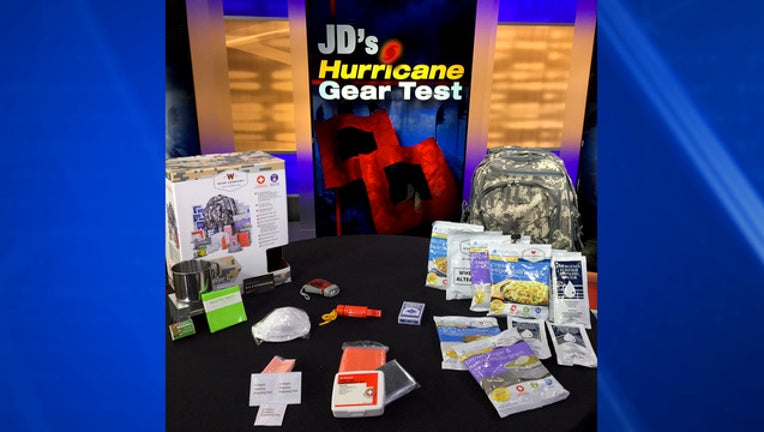 article
AUSTIN, Texas (FOX 26) — The weekend of April 27 until April 29 is a great time to add to your emergency kit and gather supplies you may need for the upcoming hurricane season since Texas sales tax will be waived on many of those items.
"The offseason is the best time to prepare for hurricane season," says FOX 26 News Meteorologist John Dawson. "Look through your supplies and then look through the list of items with waived sales tax. I know there will be something there you need."
One weekend each spring, the Emergency Preparation Supplies Sales Tax Holiday in Texas help residents prepare for emergencies. This holiday will begin at 12:01 a.m. on Saturday, April 27, and end at midnight on Monday, April 29.
Among the items available with no sales tax are portable generators priced under $3,000 and hurricane shutters and emergency ladders priced under $300.
"You are always going to need batteries," adds Dawson. "You might as well make the purchase this weekend and save some money!"
Available items under $75 include radios, smoke detectors, fire extinguishers, coolers, ice chests, plastic sheeting, batteries for portable electronics, and cell phone batteries and chargers.  
For advice on putting together an emergency kit, visit the FOX 26 Hurricane Toolbox on YouTube: http://bit.ly/2ZtSEsD
There is no limit on the number of eligible items you can buy during the tax holiday, and you do not need to issue an exemption certificate. Delivery fees, however, are considered part of the sale price: If shipping costs push an item's total price over the pre-set limit, sales tax must be paid on the full amount.
See the full list of tax-exempt items on the Texas Comptroller's Office website at https://go.usa.gov/xmTN6. 
Car batteries, camping equipment, chainsaws and replacement parts for emergency supplies are among the items that are not tax-exempt from April 27 until April 29.
For more information, contact the Texas Comptroller's Office at 800-252-5555 or https://comptroller.texas.gov/web-forms/tax-help.