Arctic Blast: Coldest air in years invades northeast, Mt. Washington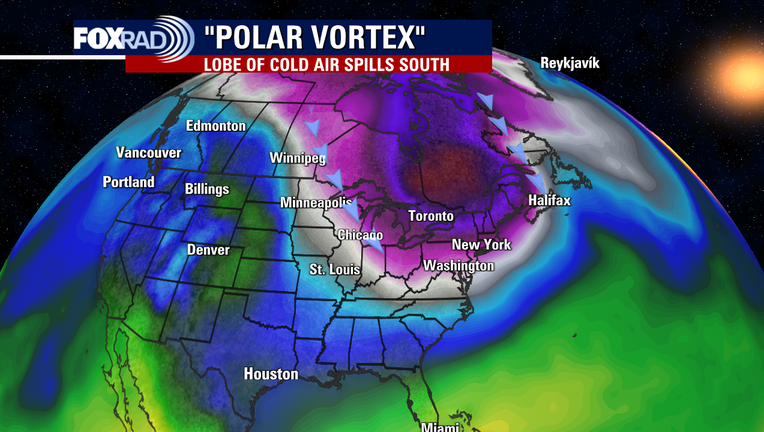 article
The Polar Vortex is back, and this time, it's got its sights set on New England. Dangerously cold air will spill into parts of the northeast with widespread feels-like values between -40 and -50 degrees. For many, this will be the coldest air experienced in years, if not decades.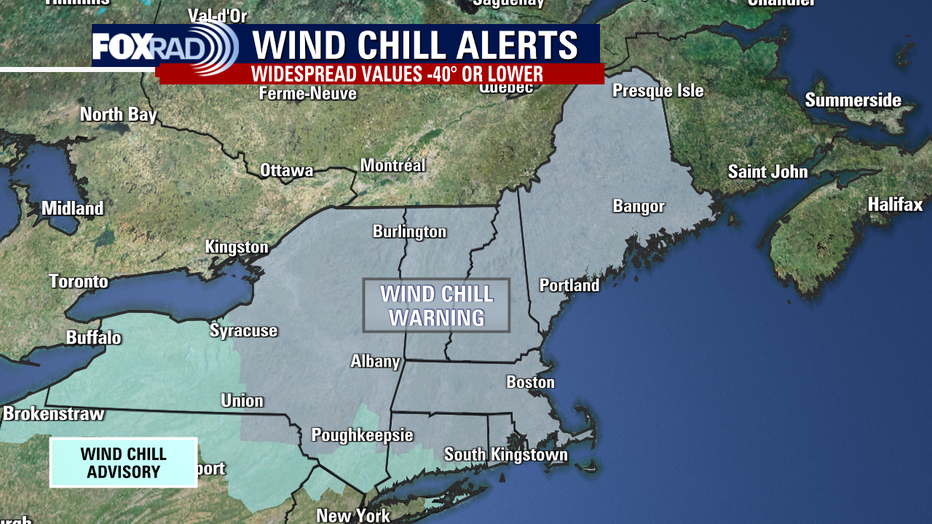 Some spots will get even colder than that with Mount Washington sitting at -90 on Friday afternoon. That's a 181-degree difference from the feels-like value in Homestead, Florida.
WEATHER: How common are tornado outbreaks in southeast Texas?
Mount Washington in New Hampshire sits at 6,288 feet above sea level and is home to some of the wildest weather in the world. It held the wind gust record for over 60 years of 231 mph on April 12, 1934, before Tropical Cyclone Olivia topped it in 1996, when a 253mph gust was measured in Barrow Island, Australia.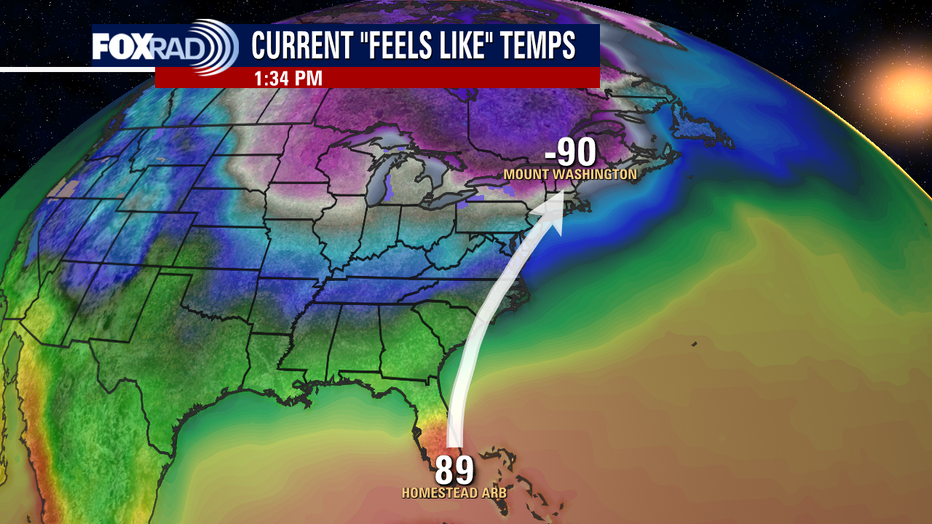 Wind Chill records aren't quite as reliable, especially since a variety of equations are used worldwide. But forecast values of up to -110 degrees are expected. Values that magnitude are so low, that they are literally "off the charts."
The National Weather Service Wind Chill Chart is shown below. For many under Wind Chill Warnings, frostbite could set into any exposed skin in 10 minutes or less.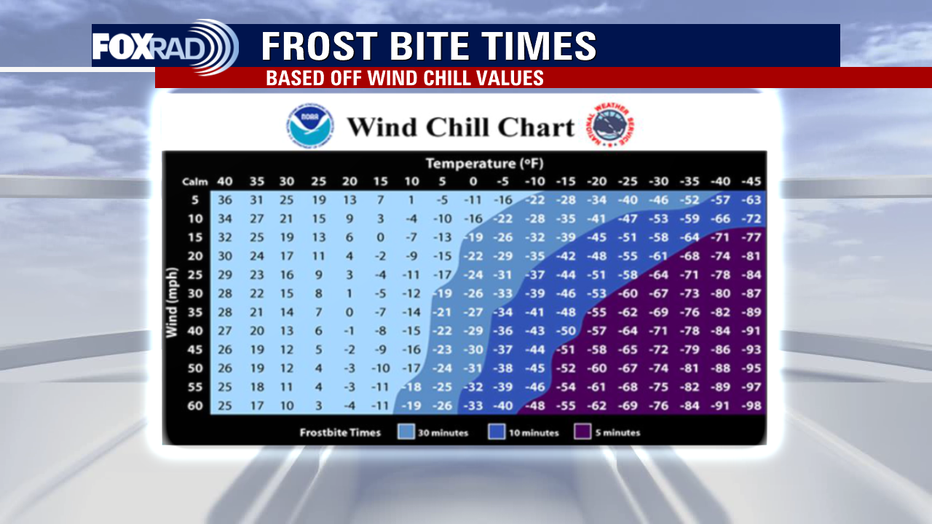 In addition to the life-threatening cold for humans, pets, and livestock, power outages are likely due to gusty winds. The craziest part of it all is that the tropopause, which is the boundary between the troposphere and the stratosphere, has dipped below the peak of Mount Washington. An extremely rare scenario that means that the Mount Washington weather observations are temporarily being taken within the stratosphere!