Southeast Texas native, ex-Astros pitcher Jarred Cosart traded to Padres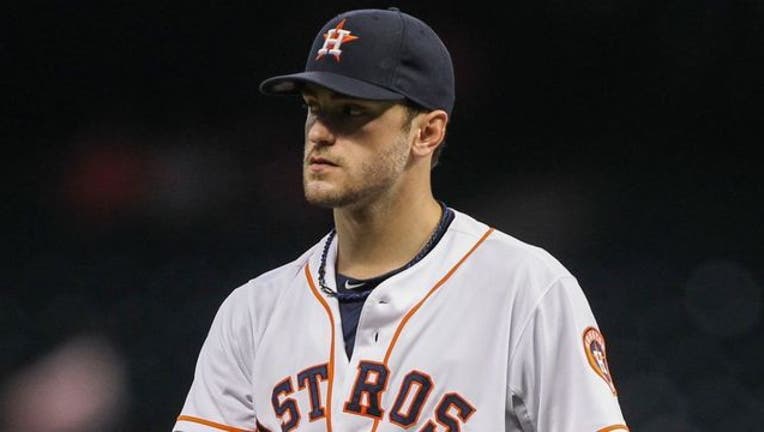 article
MIAMI - Former Astros pitcher Jarred Cosart has been traded to the San Diego Padres.
Cosart played with the Marlins since midway through the 2014 season. The League City native played baseball at Clear Creek high school and was drafted by the Philadelphia Phillies.
Cosart was acquired by the Astros in a trade and made his debut on July 12, 2013 at Tampa Bay.
Cosart posted a 1.95 ERA in ten starts with the Astros in 2013.
He posted a 4.41 ERA in 20 starts with the Astros in 2014, before being traded to the Marlins.
Cosart's brother, Jake, is a pitcher in the Boston Red Sox farm system.