Rockets extend Daryl Morey's contract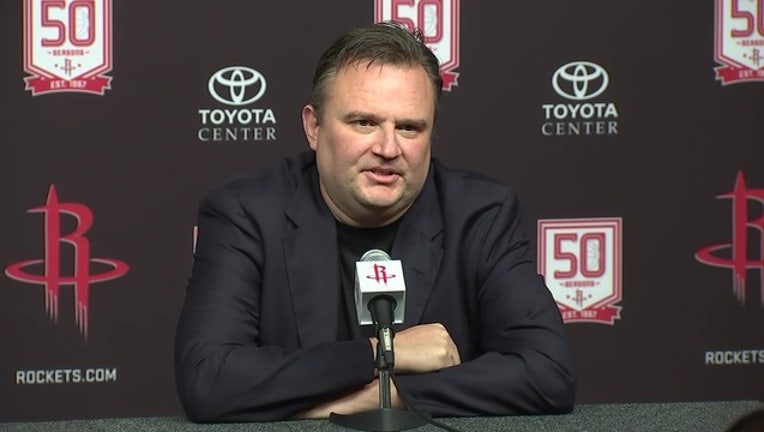 HOUSTON (FOX 26) - Houston Rockets general manager Daryl Morey signed a four-year contact extension.
Morey had one year left on his contract. He is now tied to the organization through the 2021-2022 season.
"Daryl has consistently proven to be one of the top minds and innovators in our league," said Rockets owner Leslie Alexander, in a statement released by the team. "I'm thrilled to continue to work with Daryl towards our pursuit of winning another championship for the Rockets, the City of Houston, and our fans all over the world."
Morey took over as the Rockets general manager in 2007 after serving as the franchise's assistant GM for one year.
Among his many moves with the Rockets Morey traded for guard James Harden in 2012, and he has become one of the best players in the NBA.
Morey's Rockets had the third-best record in the NBA during the 2016-17 season, losing to the San Antonio Spurs in the NBA Western Conference semifinals.
Morey has not been available for comment.