O'Brien solidifies Hoyer's status as Texans starter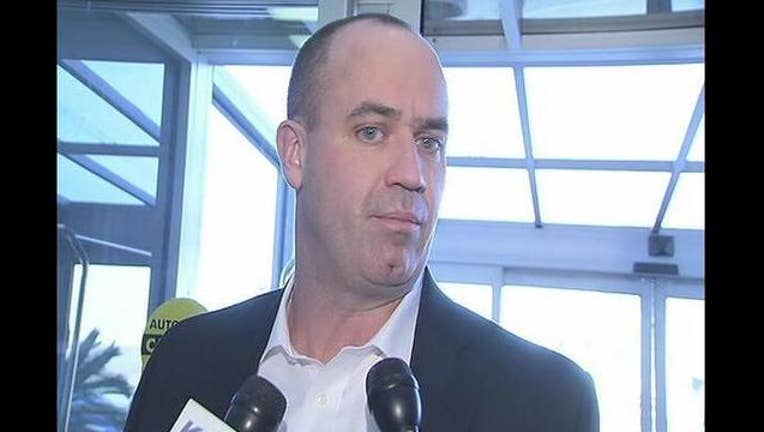 HOUSTON (FOX 26) - Bill O'Brien left no doubt on Monday who his starting quarterback is.
In what has been a back-and-forth battle for the position between Brian Hoyer and Ryan Mallett, Hoyer has emerged as the Texans' top guy under center. After his performance Sunday where he threw for almost 300 yards with three touchdowns and no interceptions in a Texans win over Jacksonville, O'Brien was not about to deviate from that script.
"I would say he's our quarterback," O'Brien told reporters on Monday. "We're going to stick with him. He's playing really well. He's playing at a high level. We've got a lot of confidence in him.
"It starts with being a good guy, being a good person, and being a good communicator," O'Brien added. "He's very good with his teammates. I think it has a lot to do with work ethic. He works very hard. He prepares. I think it has a lot to do with being professional. When things weren't going well for him at the beginning of the year, I think he approached it in a very professional way and I think that was a great example for the younger players in this organization to watch how he approached things."