Houston Rockets forward Tari Eason thrilled to play in Jordan Rising Stars games on Friday night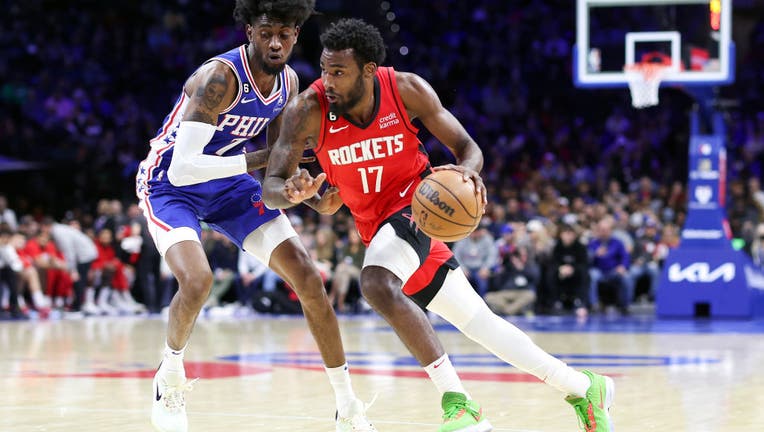 article
HOUSTON - Houston Rockets forward Tari Eason is thrilled he has been selected to play in the Jordan Rising Stars games Friday night in Salt Lake City. 
The event is part of the NBA All-Star weekend. 
RELATED: Houston Rockets forward KJ Martin to participate in NBA All-Star Slam Dunk competition
"It's special!" Eason said. "I appreciate being recognized as one of the best rookies and being selected to participate in the Rising Stars game."
Eason replaced Detroit Pistons center Jalen Duren, who had to miss the Rising Stars games because of an injury. 
Eason got the word he was in the event Thursday morning. 
"It was a shock!" Eason said. "It was the first call I received when I woke up this morning. I was definitely excited! I worked very hard to earn a spot on this roster, and making this game was one of the goals I set for myself at the beginning of the season." 
Eason was asked where this stacks up among the many great moments he has had playing basketball. 
"It's definitely up there!" Eason said. "This is a special moment for my family and me!"