Houston Astros acquire right-handed pitcher Roberto Osuna from Toronto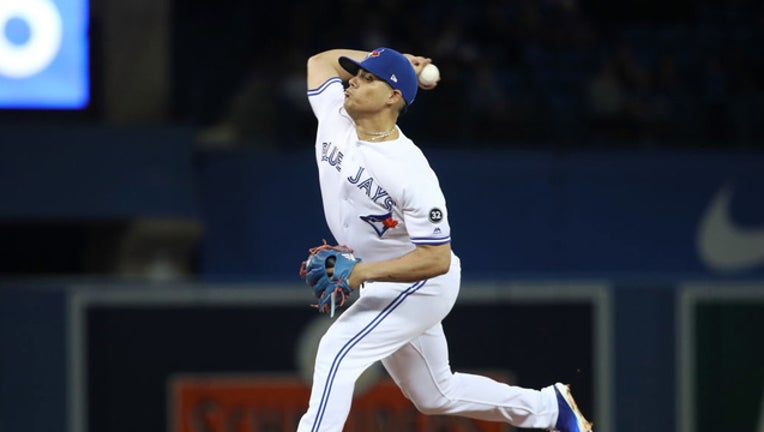 The Houston Astros have acquired right-handed pitcher Roberto Osuna from the Toronto Blue Jays in exchange for right-handed pitchers Ken Giles, David Paulino and Hector Perez.
"We are excited to welcome Roberto Osuna to our team," said Jeff Luhnow, Astros President of Baseball Operations and General Manager. "The due diligence by our front office was unprecedented. We are confident that Osuna is remorseful, has willfully complied with all consequences related to his past behavior, has proactively engaged in counseling, and will fully comply with our zero tolerance policy related to abuse of any kind. Roberto has some great examples of character in our existing clubhouse that we believe will help him as he and his family establish a fresh start and as he continues with the Houston Astros. We look forward to Osuna's contributions as we head into the back half of the season."
Osuna, 23, has appeared in 15 games this season for the Blue Jays, posting nine saves and a 2.93 ERA (5ER/15.1IP).
Osuna is currently serving a 75-game suspension. He is eligible to be reinstated on Sunday, August 5, when he will join the Astros in Los Angeles. The Astros will make a corresponding 25-man roster move at that time.
"I am excited to join the Houston Astros and move forward with a fresh start to my career," said Osuna in a statement. "The positive character of my new teammates is a big reason for their success and I look forward to bringing a positive contribution to this great group of guys as we work towards many more winning seasons. I thank Jeff Luhnow and the entire Astros organization for believing in me – I will not let them down."