Halfway through the season, Astros are in first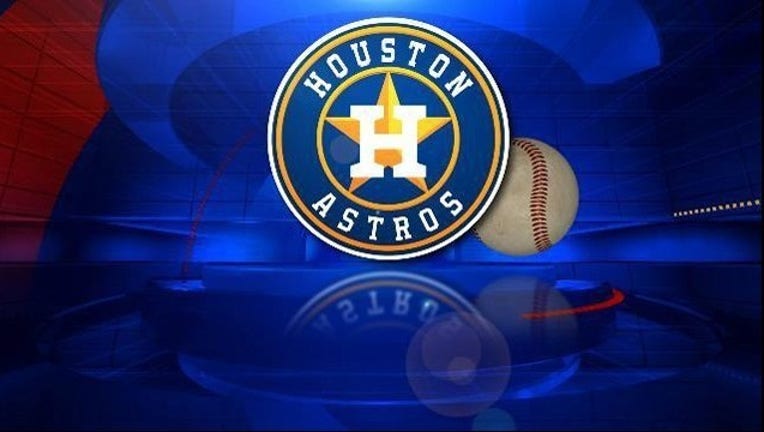 article
The sample size just keeps getting bigger. Now, at the halfway point of the season, the Astros remain in first place.
It's not something most would've expected when the season began. Even the most astute baseball observers expected a nice improvement from an encouraging 2014 season, but first place? That's the Astros are and that's where the Astros have been for much of 2015.
And they closed the first half with a bang, sweeping the Royals, who currently own the best winning percentage in the American League.
"I don't think it's about sweeping Kansas City as much as it's about winning games where you have the lead or where you battle back and get an opportunity to win the game," Astros manager A.J. Hinch said. "(If) we win the games we're supposed to win, we're going to feel good about it.
"I try to get our guys not to worry whether we're playing a first-place team or a last-place team," Hinch continued. "You want to play your best baseball against everybody, but I like the way our guys responded to having to battle back against a good team, against a good pitching staff, and our pitchers held the lead when we needed it. And that's winning baseball."
Currently, the Astros are 47-34. They have a five-game lead on the Angels in the AL West. At this point last season, they were 35-46.
"It's been great," Jose Altuve said. "I think we've played really good ball these last three games, against one of the best teams in the big leagues. We're happy. We're going to keep working hard to keep winning games."
"Our style from day one has been not to look too far ahead or too far behind," Hinch added. "We've got areas that we can improve. We're not a perfect team. We've got areas that we're going to address as we go, but the upbeat attitude, the approach, the way we play, the style, the looseness that we have is going to continue because of the foundation that we've set so far."