First tournament win for Texas Southern Tigers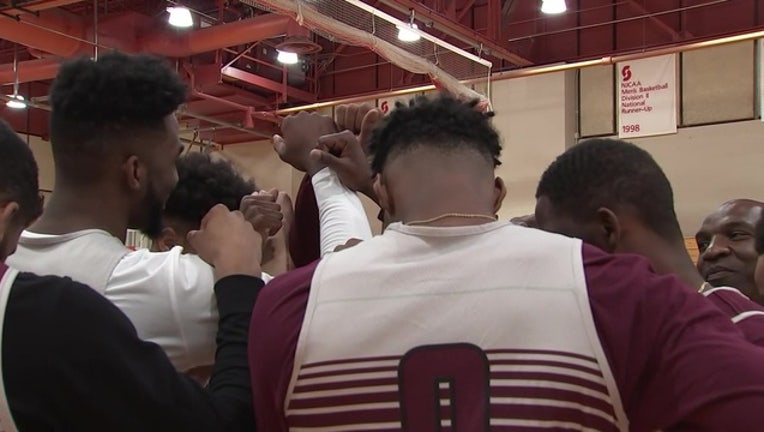 article
Texas Southern got its first ever NCAA Tournament win, a 64-46 rout of North Carolina Central in a First Four game on Wednesday night.
Demontrae Jefferson, a 5-foot-7 guard, scored 25 points and grabbed eight rebounds to lift No. 16 seed Texas Southern (16-19), which became the first team with a losing record to win a tournament game. The Tigers started the season 0-13 against a rough schedule and didn't win a game until Jan. 1. Now they move on face No. 1 seed Xavier on Friday.
A historically black college in Houston, Texas Southern slipped into the First Four by getting hot and winning the Southwest Athletic College Tournament. The Tigers then were paired with Mid-Eastern Athletic Conference Tournament winner N.C. Central, another historically black school that was making its second straight appearance in Dayton for a play-in game with a completely new starting lineup.
Both the conferences get an automatic bid every year but rarely have to play each other.
N.C. Central (19-16) was led by Raasean Davis with 19 points, part of a starting five that included a pair of true freshmen guards and a walk-on.
Texas Southern led by 10 at the half on Jefferson's 17 points. The sophomore, who along with Miami's Chris Lykes is the shortest player in the tournament, tied the score at 10 with a jumper, then fed an alley-oop pass to Trayvon Reed for a monster dunk and followed with a layup to cap an 8-0 run. The Tigers wouldn't relinquish the lead.
The Eagles hurt themselves with terrible shooting, especially in the second half. They shot just 30.4 percent for the game - including 0 for 14 from 3-point range.
BIG PICTURE
N.C. Central: Eagles got back to the First Four again despite losing all of last year's starters. But they can't keep up with Jefferson and his mates in what was considered to be this year's national championship of historically black college basketball.
Texas Southern: Tigers started the season horrendously with one of the toughest non-conference schedules in the country but went 12-5 in the conference, winning the last seven. Tempered by November and December opponents that included Gonzaga, Ohio State and Kansas, they were ready for Wednesday night.
UP NEXT:
Texas Southern plays Xavier in Pittsburgh on Friday.
____
More AP college basketball: https://collegebasketball.ap.org; https://twitter.com/AP_Top25 and https://www.podcastone.com/ap-sports-special-events
___
Follow Mitch Stacy at http://twitter.com/mitchstacy