Fielder home run pushes Rangers past Astros 5-3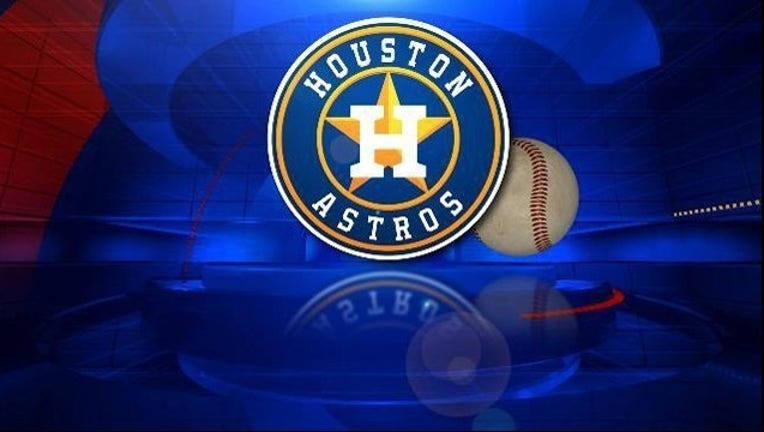 ARLINGTON, Texas (AP) — The opener of a four-game series that Houston manager A.J. Hinch said few would have identified last spring as critical in the AL West got away from the visiting Astros late on Monday night.
The second-place Texas Rangers moved within a half-game of Houston, when Prince Fielder hit a tiebreaking, two-run homer in the eighth inning to lead Texas to a 5-3 win.
Mitch Moreland hit his team-leading 20th home run with one on for Texas, which has won four straight against the Astros and leads the season series 9-4.
"Every day, we're going to talk about someone's going to have the lead," Hinch said. "We have it, and we've had it for a long time (since July 29). We've got to play a little better and be able to scratch over some runs. We made some mistakes, and they capitalized."
Fielder's homer came on 3-2 pitch from Will Harris (5-4) and traveled an estimated 408 feet to straight-away center field into a stiff wind.
"I knew he hit it pretty well," Harris said. "He's a big, strong guy. So, if he gets a fastball in the middle of the plate and really gets the barrel on it, you're not going to get many of those fastballs back.
"Hopefully, I get a chance to get in there again and do it right the next time."
Jose Altuve hit Cole Hamels' sixth pitch of the game for his 12th homer of the year. Hamels allowed three runs in seven innings and stranded nine base runners.
In a matchup of high profile left-handers acquired in late July, neither Hamels nor Houston's Scott Kazmir earned a decision.
Kazmir held Texas to two earned runs and five hits in seven innings, including Moreland's homer. One unearned run scored following a dropped popup by third baseman Jed Lowrie.
"You just want to go out there and give your team a chance to win," said Kazmir, who went into the game with the league's No. 4 ERA at 2.63. "Giving up that home run to Moreland, that was huge. We had the lead."
Hamels was the third of five consecutive left-handers that Houston will face on this trip.
The Astros are 2-5 on a season-high 11-game road trip. Their 29-43 road record is the worst in the league.
"We're not spooked," Hinch said. "We're a major league baseball team."
LONG, STRANGE TRIP AROUND BASES
OF Jake Marisnick, starting in place of injured Carlos Gomez, doubled with one out in the fifth inning, touching first base with his left hand. Texas' dugout had Hamels appeal the play, but he balked when failing to first step off the pitching rubber. Marisnick scored from third on George Springer's hard grounder to first by sliding head first and touching the outside of the plate with his left hand to avoid the tag by Chris Gimenez.
TRAINER'S ROOM
Astros: Lowrie was hit by a pitch in the first inning and left after four innings with a left shin contusion.
Rangers: OF Shin-Soo Choo was in the starting lineup after leaving Sunday's game after eight innings with neck stiffness.
UP NEXT
Astros RHP Collin McHugh (16-7) has won his last three starters. His career record against Texas is 3-0 with a 1.89 ERA, two wins coming this season.
Rangers LHP Derek Holland (3-2) was moved up a day to pitch on his usual four days' rest. He has a 2.97 ERA in seven starts since coming off the disabled list in late August.