Charles James: 'It's time to come home'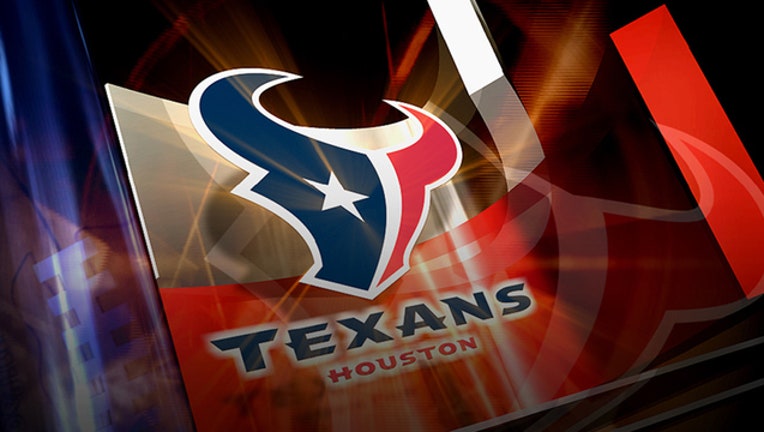 HOUSTON (FOX 26) - The Texans claimed one of the stars from the team's training camp appearances on Hard Knocks, cornerback Charles James, who had been waived by the Baltimore Ravens.
James was one of the Texans final cuts prior to the regular season.
"(Texans executive vice president and general manager) Rick Smith called me and told me it's time to come home and I said 'all right it's time to come home,'" James said in an interview with FOX 26 Sports.
James signed with the Ravens practice squad just prior to the regular season and was promoted to their 53-man roster this week.
James was waived when Baltimore needed to add a running back due to injury.
In fact James said Ravens general manager Ozzie Newsome had planned to bring him back to the Ravens next week.
"They were going to sign me back Monday, actually to active (roster) and the Texans claimed me," James said.
As it turns out the whole ordeal became a win-win situation for James because he is returning to Houston.
"It was excitement," James said. "I'm excited right now. I miss those guys over there. I'd be lying if I said I didn't.
Since he left Houston James said he stayed in contact with cornerbacks Kareem Jackson, Johnathan Joseph and A.J. Bouye.
Jackson's ankle injury, which could cause him to miss Sunday's game against the Miami Dolphins, is one reason why James is back with the Texans.
Bouye and James have been close friends since the two played against each other in college, and they train together during the offseason.
"I'm just happy to be back," James said. "I miss that place. I miss the city. I miss being around that organization.
"It's a great place. I'm at a loss for words."
James could have signed with the Texans practice squad when he was released at the end of training camp, but chose to sign with the Ravens.
He said at the time, and again on Monday, it was nothing personal. He considered it a business decision that was best for him at the time.
Now the business of the NFL has brought James back to the Texans.
For them to bring me back means they have a trust in me," James said. "They have some faith in me that I can go out every  Sunday and produce and try to help the team win and get the job done."
2015 has not been easy for James.
"I'd be lying if I said emotions weren't everywhere, especially this week," James said. "This is just another chapter in my story. It's been crazy, but at the end of the day I just want to play football.
"On top of that I want to help an organization, a team win and I'm glad it's back in Houston."
James laughed as he offered a message to Texans fans.
"I'm coming back man, I'm coming back," James said. "I want to do my best to help the team win, and you can count on me to go out there with energy and effort."