Carlos Correa lands significant deal with Topps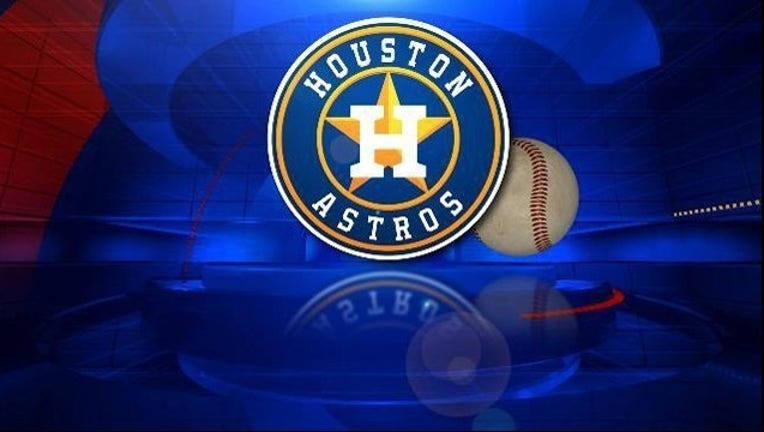 HOUSTON (FOX 26) - Houston Astros rookie shortstop Carlos Correa signed an exclusive deal with Topps on Tuesday, his first endorsement deal as a Major League player.
Correa's exclusive marketing manager, Frankie Higginbotham who owns CFK Sports, said the contract is for "seven figures" and gives him "elite status" with Topps.
"He was at the Topps offices (Tuesday) doing the deal," Higginbotham said in an interview with FOX 26 Sports. "The deal was signed in the Topps New York office
"Carlos has just signed a multi-year deal that's going to put him in elite status in a few categories that we are going to be working exclusively with Topps.
It's a seven-figure deal. All of the details will be sent down by press release between Topps and CFK Sports (Wednesday).
"It's the first time that Topps has put the attention on having the exclusive rights of a player for trading cards."
Higginbotham said Correa is thrilled with his new relationship with Topps.
"This is his first and only endorsement deal up to now," Higginbotham said. "So this is his first venture as a Major League player.
"There's going to be a brand new signature coming out. It's the first deal of this magnitude, and especially of the time and compensation that Carlos is going to get.
"Topps is going to have the exclusive big league signature (for Carlos Correa). We are definitely very excited."