Broncos beat Texans 14-10 in preseason game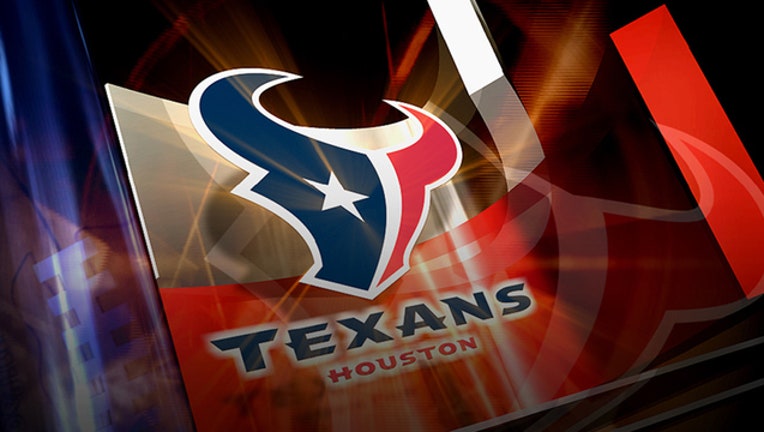 HOUSTON (AP) — Coach Gary Kubiak was happy with Peyton Manning's preseason debut despite his inability to score in more than a quarter of work on Saturday night.
After Manning left, Denver's reserves rallied late to help the Broncos to a 14-10 win over the Houston Texans.
Manning led the team on four drives that all ended with punts before he was replaced by Brock Osweiler early in the second quarter.
"He operated fine," Kubiak said of Manning. "We didn't help him in a couple situations, on third down. We had a couple of big drops on the three or four series when he played ... I thought he was sharp in running the group and running the no-huddle for a first time out."
The 39-year-old Manning was 8 of 14 for 52 yards.
"Obviously, the execution can always be better," Manning said. "We had some self-inflicted wounds that kind of kept us from getting into a rhythm and continuing some drives."
Osweiler gave the Broncos a 7-0 lead on a 57-yard touchdown pass to Andre Caldwell early in the second quarter. They were up 7-3 in the third quarter when Kourtnei Brown returned Osweiler's interception 69 yards for the score. Osweiler was 7 of 16 for 121 yards. A 26-yard touchdown catch by Corbin Louks from rookie Trevor Siemian put Denver on top 14-10 late.
Manning led a 10-play drive on his second possession, but the Broncos had to punt after an incompletion on a deep throw to Owen Daniels on third-and-17.
It was Manning's first chance to showcase a new look where he lined up under center instead of working from the shotgun, where he's taken snaps for almost the entire time he's been in Denver.
"We did some no-huddle, something we've been working on in this offense throughout this training camp," Manning said. "I thought we executed that pretty well as far as communication."
QUARTERBACK COMPETITION
Ryan Mallett, competing with Brian Hoyer to be Houston's starting quarterback, opened the game on Saturday. He failed to move the offense, and the Texans punted on his two possessions. Hoyer was also unable to get into the end zone in his four drives. Coach Bill O'Brien said the competition remains "very even."
"I think at this point there's definitely things that need to be corrected and get fixed," Hoyer said. "But I don't feel poorly about where I'm at. I don't know if I'd say I feel great. I think we have a long way to go as an entire offensive unit, myself included."
THEY'RE BACK
Outside linebacker Brandon Marshall and receiver Demaryius Thomas both played for the first time this preseason. Marshall was behind after March surgery where screws were placed in his right foot. Marshall, who led the team with 113 tackles last season, had three tackles and defended two passes in the first half.
Thomas sat out last week after missing the entire offseason and signing a five-year, $70 million contract in July. He had three catches for 24 yards, but was unable to connect with Manning the two times he was targeted deep.
"It's been a while," Thomas said. "It was good to go out and get my feet wet. I've got some things to work on."
WATT AND WILFORK SIT AGAIN
Last year's Defensive Player of the Year J.J. Watt and first-year Texan and veteran nose tackle Vince Wilfork were both healthy but sat out. The pair has yet to play this preseason after also dressing but not playing in the opener. Last year's top overall pick outside linebacker Jadeveon Clowney, who returned to practice Monday, dressed for the game but did not play.
NOT-SO SPECIAL
The Broncos, who struggled on special teams last week, fumbling two punts and allowing a 103-yard touchdown return, were a bit better on Saturday, but still had some issues. Omar Bolden, who sat out last week, was tackled by Charles James for a 6-yard loss on a punt in the first quarter. James also downed a punt by Shane Lechler on the Broncos 2-yard line early in the second quarter.
LLOYD IN THE HOUSE
Carli Lloyd, who led the U.S. to its first women's World Cup title in 16 years this summer, attended the game, tweeting a picture of the field and saying she was enjoying the game. Lloyd scored three goals in 16 minutes in a 5-2 win over Japan in the final to win the Golden Ball as the tournament's best player. She plays for the Houston Dash.
___
Online:
AP NFL website: www.pro32.ap.org and AP NFL Twitter feed: www.twitter.com/AP_NFL