Attorney says charges against Texans RB D'Onta Foreman dismissed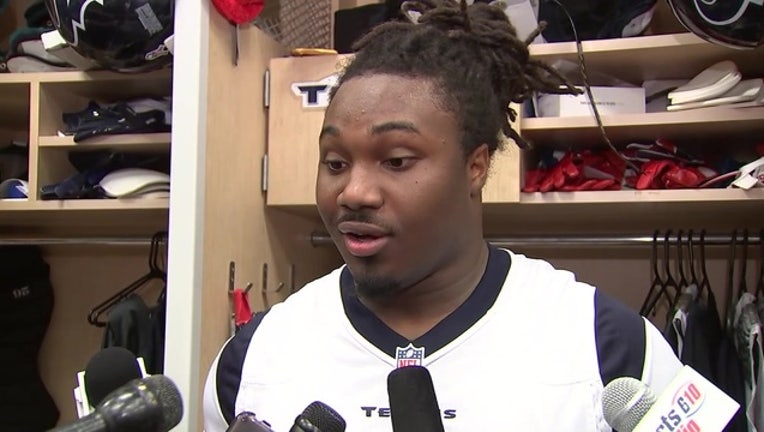 article
HOUSTON (FOX 26) - Houston attorney Chip Lewis said both charges against Texans running back D'Onta Foreman stemming from his arrest in Austin in July have been dismissed.
Foreman was arrested for unlawful possession of a weapon and for possession of marijuana.
The charges were dropped last month
"The prosecutors have agreed to dismiss all the pending charges against D'Onta," Lewis said. "The firearm case, they agreed with my position on the law, the traveling defense was valid. Therefore, they dismissed that felony.
"Texas common law is if you're traveling between counties, that you're permitted under the law to have a firearm in your vehicle."
Secondly, the misdemeanor marijuana charge, one of D'Onta's childhood friends, he was riding to Austin with him, stepped forward and admitted it was his marijuana, accepted responsibility and pled guilty.
"After all of these discussions and that plea of guilty (by the friend), the prosecutors agreed to dismiss both the pending charges against D'Onta. He agreed to forfeit the weapon, pay $500 in costs, stay out of trouble for 90 days for this all to be finalized."
Lewis said Foreman is not on any type of probation.
"Part of the supervisory expectation is he doesn't get arrested for anything in the next 90 days. It's pretty standard when they dismiss these cases. They ask you to pay a disorderly-conduct type fine traffic ticket. He's not on probation or anything.
"We just picked something to call it to give the county some money for the costs of the investigation.
"They have dismissed both cases already. They could refile them if he got in trouble. I don't anticipate that'll happen. So that should close the book on it."
Lewis said that with both charges dismissed Foreman will not have to deal with any disciplinary action from the NFL.
"I do not believe so," Lewis said. "I had close contact with his agent. They said if the pending charges are all dismissed there will not be a disciplinary issue."
The Austin American-Statesman was the first to report that Foreman's charges were dismissed.