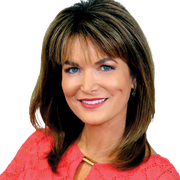 Melissa Wilson
Morning Anchor
Emmy Award-winning Melissa Wilson is an anchor for FOX 26 Morning News weekdays. Then, she loves to head out to the Texas Medical Center and throw on comfy scrubs and follow doctors and patients through procedures, as medical reporter for FOX 26. Melissa co-anchored FOX 26 News at 9 p.m. for ten years, as part of the longest running anchor team at FOX 26. Melissa made the switch to mornings in 2010, when her son began school and she needed "mom friendly" working hours. It's a great move career-wise, as she enjoys all of the live interviews and a more relaxed format that comes with a morning news program. A Texas native, Melissa received her Bachelor of Arts in Telecommunications from Baylor University. She began her career as the evening anchor at KAUZ-TV in Wichita Falls and then went on to anchor at Florida's News Channel. Houston Woman Magazine named Melissa one of the "Top 50 Most Influential Women in Houston". American Women in Radio and Television nominated Melissa for "Personality of the Year". She has been honored with the prestigious "Gracie Award" and Lone Star Emmy Awards. The Fair Care Center of Houston named Melissa a "Living Legend". The Houston Press named Melissa one of Houston's "Most Beautiful Reporters". Melissa has been an Honorary Co-Chair for the Susan G. Komen Race for the Cure since 2000. She also serves on their Advisory Board of Directors. She serves, or has served, on the following Boards of Directors: Children at Risk, Lazarus House, March of Dimes, United Way, Harris County Community College Nurse's Association, "Gifts with Heart", and Baylor Business Network. This year will be her 12th Annual "Melissa Wilson Golf Classic" for Children at Risk. Melissa is a member of Baylor University Women's Association and Sigma Kappa's Alumnae Association. She is a "Friend" of Escape Family Resource Center. She has volunteered for the Christian Community Service Center and is a member of the Association of Health Care Journalists and The Society of Professional Journalists . She has interviewed everyone from Mexico's President Vicente Fox, Kofi Annan, Walter Cronkite, Karl Rove, Bill O'Reilly, Dan Rather, to Actors James Earl Jones, Andy McDowell, Rob Schneider, Lucy Liu, and singers Josh Groban, Nora Jones, Clay Walker, and Amy Grant. She has gotten to meet Presidents Jimmy Carter, Bill Clinton, George HW Bush, and First Ladies Barbara Bush, Hillary Rodham Clinton, Laura Bush, as well as Al and Tipper Gore. Melissa is also heavily involved in her children's activities. She serves as the Co-Den Leader with her husband for their son's Cub Scouts troop. She has served on the Capital Campaign Cabinet, as well as the Gala Fundraising Committee at her son's school. She has taught her sons' Sunday school classes. She also loves to play sports with her children. They stay busy taking care of the family pets, including: a puppy, two cats, a leopard gecko, a turtle, fire belly toads, hermit crabs, a hamster, and many fish. She also enjoys capturing special moments with her family and career through scrapbooking. Gardening is also one of her favorite ways to spend time.
The latest from Melissa Wilson
A new state-of-the-art procedure at Renew Body Contouring and MedSpa is tightening skin non-invasively, yet has similar results to plastic surgery.
Emergency after emergency takes place in the Houston area 24-hours a day.  Medical workers at Houston Methodist Hospital are ready to take care of them, but being in a high-stress environment can take a toll. That's where this Rejuvenation Station comes in.
Two local teen brothers make all-natural products from candles to bath essentials. But what makes them unique is their proceeds go to Texas Children's Cancer Center and Freedom Service Dogs of America.
More men are turning to CoolSculpting, botox, facials and more to look younger and lose weight.
If cooking stresses you out on Thanksgiving, or perhaps everyone sneaking bites out of your kitchen stresses you out, a simple appetizer might help.
Kevin Kline of 93Q radio completes his mission to carry the names of over 2,000 children in a backpack across frozen Alaska to the top of the world, delivering hope and raising awareness.
Taryn Lovato and Gloria Walk from the Astors Shooting stars team explain the audition process for people who want to be on the 2020 team. Walk-ups are welcome at the Saturday auditions at Minute Maid Park starting at 9:00 a.m.
After running more than 180-miles in the Arctic Circle, Kevin says his leg has gotten so swollen that he's unable to run fast enough to keep his body warm in the dangerous temperatures. The backpack has been passed safely to his medic and extreme runner Scott Tyner, and the mission continues!
Kevin Kline has run 100 miles so far in below-freezing temperatures and is on track of his planned schedule.