Zachary Douglas, 20, arrested after decomposed body found wrapped up in closet in October 2022
HOUSTON - Three months later, police made an arrest for the death of a man found in an apartment closet in southeast Houston.
Zachary Charles Douglas, 20, was charged with murder in the death of 48-year-old Stephen Douglas Johnson.
Records say around 5 p.m. on Oct. 3, 2022, Clear Lake patrol officers responded to 1300 Redford Street about reports of a body at an apartment complex. Employees said they smelled a foul odor near the door of an apartment unit.
PREVIOUS STORY: Decomposed body found in southeast Houston apartment, police investigating
When officers arrived, they got into the unit and while searching, they found a man's decomposed body, later identified as Johnson. Officials say he was found wrapped in blankets, inside a closet.
It is believed Johnson was killed on or shortly after Aug. 21, 2022, according to an autopsy report. This would be a little more than a month before he was found. His death was determined due to blunt force trauma reports say.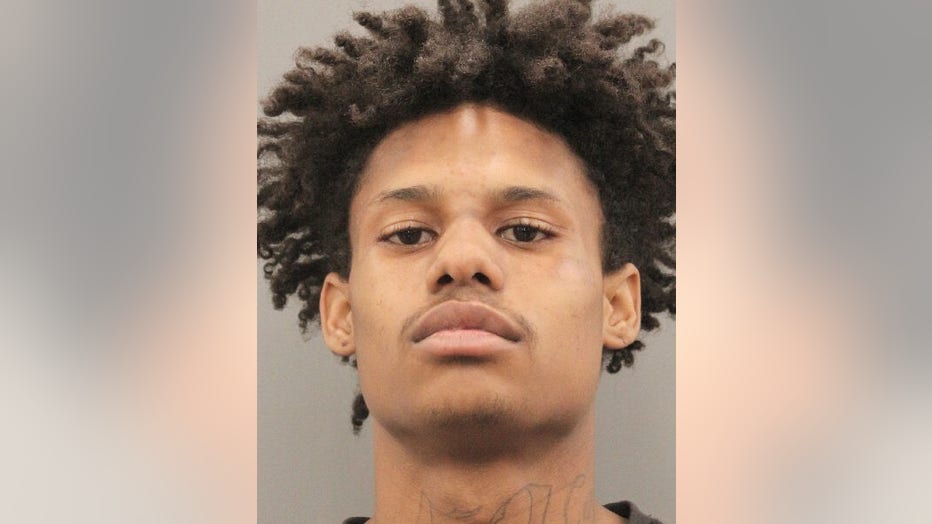 Zachary Charles Douglas (Photo Courtesy of Houston Police Department)
Further investigation led investigators to identify Douglas as the suspect in this case. On Wednesday, he was arrested on unrelated charges.
Douglas spoke with homicide detectives and was subsequently charged for his role in Johnson's death officials say.
SUGGESTED: Woman, 21, decapitated in Waller County allegedly by new husband: 'parts and pieces were recovered'
Investigators say they believe there are witnesses to this incident who have not yet come forward.
Anyone with additional information, in this case, is urged to contact the HPD Homicide Division at 713-308-3600 or speak anonymously to Crime Stoppers at 713-222-TIPS.