Houston club shooting: Woman charged with assault for injuring bystander
HOUSTON - Authorities have a woman behind bars for allegedly shooting up a club in south Houston, sending another woman to a hospital.
BACKGROUND: Shooting at Houston club Swagger on Buffalo Speedway; 1 injured, 1 arrested
It happened overnight Friday around 2 a.m. when Hadassah Lundy, 37, went to Swagger, a club located on Buffalo Speedway around 2 a.m. That's when court documents said Lundy initially left but came back, saying she "left money inside the bar."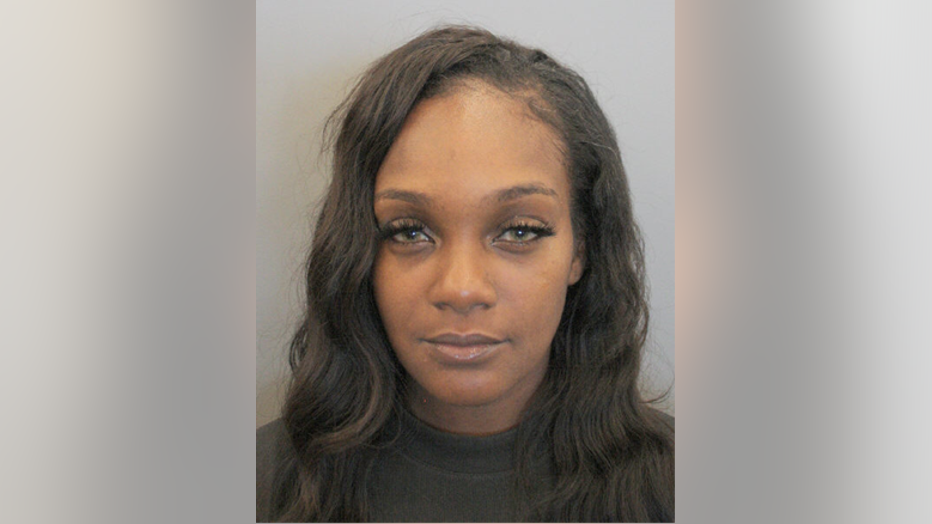 (Photo courtesy of Harris County Jail Records)
However, the 37-year-old was refused entry, so court records claim she pulled out a gun and fired several shots into the bar, hitting an unidentified woman, 44. 
A Houston PD officer, working security inside the bar was able to intervene when Lundy tried running away. She was caught after a brief foot chase in a parking lot across the street and placed in handcuffs. 
Official documents show Lundy has been charged with aggravated assault with a deadly weapon as well as assault of a public servant