University rallies to present disabled honor student with new high-tech wheelchair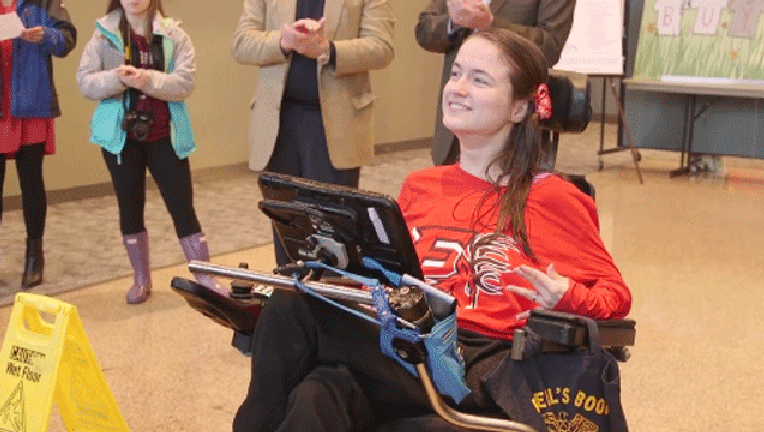 article
Students and staff at Fairfield University came together last week to surprise a sophomore student with a new wheelchair equipped with communicative technology, meaning she could ditch her damaged unit, which was being held together with duct tape.
"I was not expecting any of this," Meg Moore, 20, told the school's media department, with the help of a communication device. "My mom and I were still trying to fight the insurance, and the old motorized wheelchair was falling apart."
Sgt. Rob Didato, of the Connecticut university's public safety department, said he and others in his department noticed Moore struggling with the outdated chair, and decided to step in and help her.
"A couple of guys just got together and said it's ridiculous that this girl can't get a new chair, I guess it was insurance issues, and they said, 'We should start a campaign,'" Didato said in a shared video.
Read more on FOX NEWS.