Typhoon Texas opens for 2023 Summer Season with 5 new attractions
KATY, Texas - Get your swimming trunks ready because the summer is here and what better way to spend it than relaxing at a water park?
PREVIOUS: 15,000 pounds of ice dumped into Typhoon Texas to help attendees beat 2022 heatwave
Typhoon Texas announced it will be opening its Katy location for the 2023 summer season and its Welcome Back Beach Bash starting Friday, May 26. That's when organizers say they'll be unveiling the water park's most significant addition to date Typhoon Jr. along with five new junior-sized versions of its most popular water slides. 
Each slide is meant to provide a family-friendly level of excitement for young guests and children up to 54 inches tall.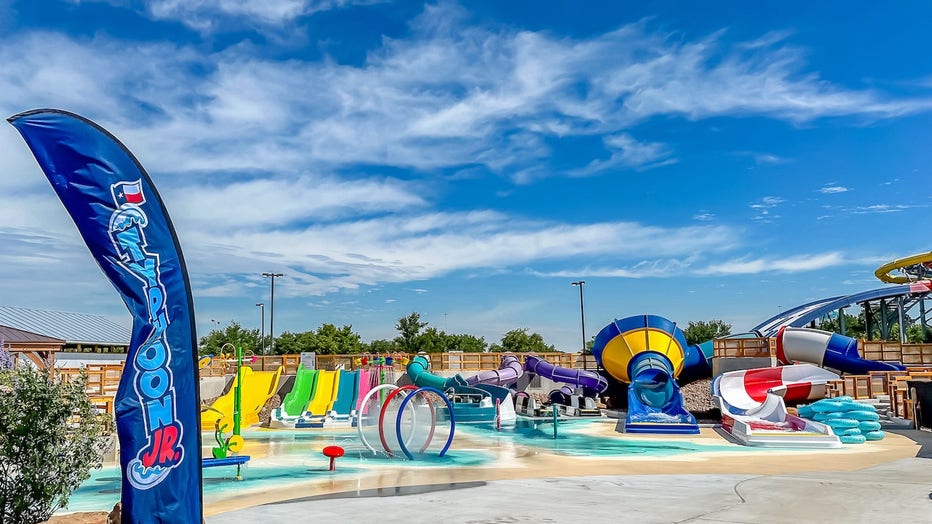 (Photo courtesy of Typhoon Texas)
The Typhoon Jr. spans close to about four acres and includes the waterpark's iconic, four-story Gully Washer topped off with an 800-gallon water bucket, an expanded splash pad with engaging water features, and new cabanas and lounge seating to ensure moms and dads have a front-row seat for all the fun.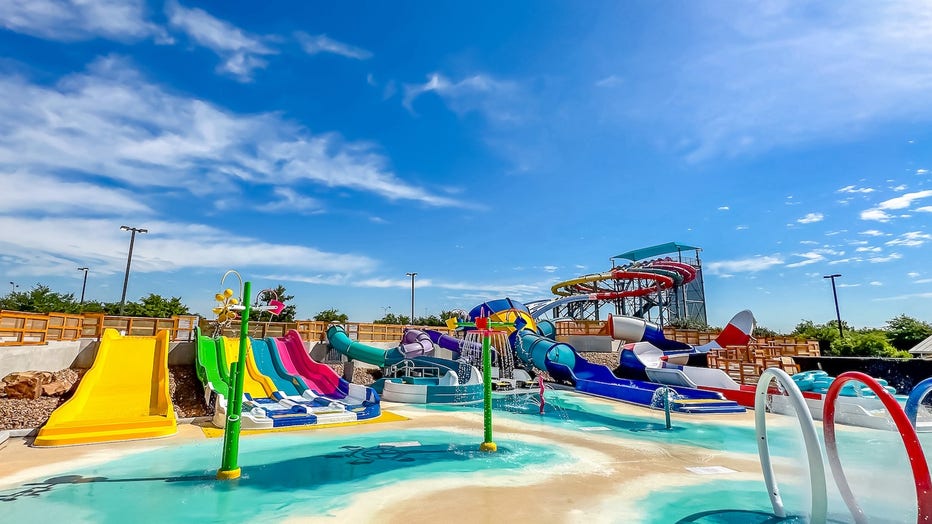 (Photo courtesy of Typhoon Texas)
"This is the beach party you don't want to miss," Typhoon Texas Houston General Manager, Jesse Benavidez, said in a press statement. "And now with Typhoon Jr., our youngest patrons can have the same waterpark experience the rest of the family enjoys."
CHECK OUT FOX 26's THINGS TO DO PAGE
If you're not bringing the little ones, that's OK too because the Texas-themed waterpark also returns with more than a mile of winding, twisting slide paths, Texas-size wave pool, and a lazy river the length of more than five football fields.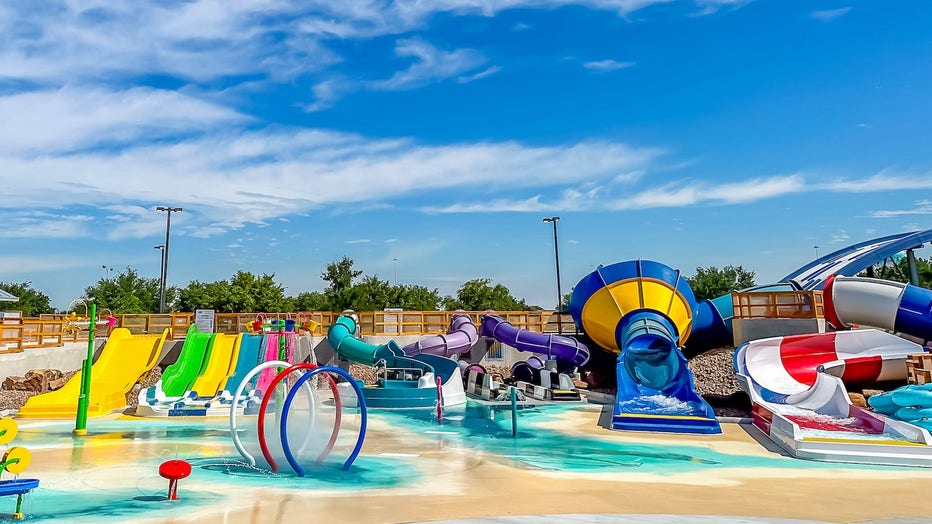 (Photo courtesy of Typhoon Texas)
Here's the schedule for the Welcome Back Beach Bash: 
Friday, May 26 from 11 a.m. – 7 p.m.
Saturday, May 27 from 11 a.m. – 8 p.m.
Sunday, May 28 from 11 a.m. – 8 p.m.
Monday, May 29 from 11 a.m. – 7 p.m.
DOWNLOAD THE FOX 26 HOUSTON APP
To learn more and get tickets to Typhoon Texas, click here.